By Shari Phiel
Berthoud Recorder
On Monday, July 7, 2008, longtime Berthoud resident Corby Haworth was transported by ambulance to Longmont United Hospital's emergency room after complaining of a severe headache and difficulty breathing. By the time the ambulance reached the hospital, Haworth was already unconscious. Shortly after her arrival, the 52-year-old Haworth died as the result of what would later be determined as subdural and subarrachnoid hemmorhages.
It soon became apparent to Haworth's family that her death was not the result of natural causes, although Haworth did suffer from several different pre-existing illnesses. "The emergency room personnel, the doctor and the nurses, were all very suspicious," said her sister, Pat, who requested her last name be withheld.
According the autopsy report, Haworth had multiple blunt force injuries on her head and neck including contusions on her eyes, nose, chest, arms, hands, elbows, right shoulder and right knee, and a laceration on her lower lip. While the coroner's office was able to determine that Haworth died as a result of the blunt force injuries, "the circumstances and nature of these injuries are not well defined, and the manner of death is undetermined."
Haworth was well known in the community and had worked at one of Berthoud's landmark locations, the Wayside Inn, for 33 years. "She always had a group of friends. People really loved Corby," said Pat. "There were 365 people at her funeral. She really was loved."
The Berthoud Police Department was quickly called in to investigate the circumstances surrounding Haworth's death. Pat notes the police "questioned my mother and I in depth at the hospital that day," and were questioned again later that same day by the Larimer County Coroner's Office.

Pat has no doubt that someone is responsible for her sister's death. "I don't think anyone beat her to kill her. I think it just got carried away, and she ended up dying."
Within just two days of Haworth's death the case was turned over to the Colorado Bureau of Investigation. CBI Agent Ron Carscallen confirmed some of Haworth's injuries appeared suspicious, but even after questioning numerous people, the CBI has been unable to conclusively prove the injuries were sustained in any way other than an accident.
According to Pat, Haworth's two roommates at the time told investigators Haworth attended a Fourth of July party the previous Friday evening and had tripped and fallen while walking home.

But Pat isn't convinced. "She would have had to have fallen down numerous times to have that many bruises."
Haworth's sister also stated the roommates' stories seem to have changed over time and that CBI agents were able to determine Haworth did not walk home as previously reported but had found a ride home instead.

"The final story that they settled on was she fell at home that night and she was there alone, and then she fell again Monday morning," stated Pat.

Nor is Haworth's sister convinced by the roommates' statements that they tried to convince Haworth to seek medical help over the weekend either. She noted that previous medical problems had made Haworth even more vigilant about getting to the doctor. "She went to the doctor regularly. She didn't miss her appointments." Although Pat admits her sister did not always take care of herself and may have had substance abuse issues, she's has no doubt her sister would have sought medical help immediately if possible.
But Pat isn't looking to point fingers. She's just looking for answers to her sister's death. "I want to respect the investigation; I don't want to do anything to jeopardize it. However, I'm not going to give up."

She is certain that someone, somewhere, knows something that can help solve the mystery behind her sister's death. "I could not help my sister in life, the least I can do is help her in death."
Category:
News – Community
News Image: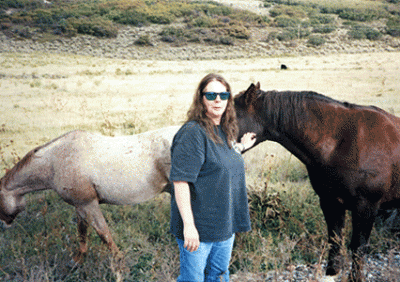 Category Lead:
Category Primary Featured Story

Print This Post