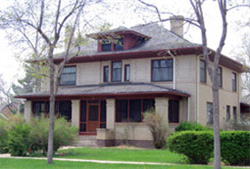 This Saturday, May 15, the volunteer gardeners at the McCarty-Fickel house will  be having a garden plant sale at the historic home. The sale is from 8 a.m. until 2 p.m.
All proceeds from the sale go to maintaining and restoring the landscape and garden to its original design in accordance with the 1916 landscape design plans that were found at the museum last winter. See below for a copy of the plans along with the plant list.
There are over 1000  heirloom plants.
Sale Itmes include:
6 varieties of Tomatos
3 pepper varieties
Selection Herbs
Large selection of Vegetables
Garden plants – lilies and iris
Vintage Roses – Harrison's yellow, Arlequin, Therese Bugnet

Print This Post