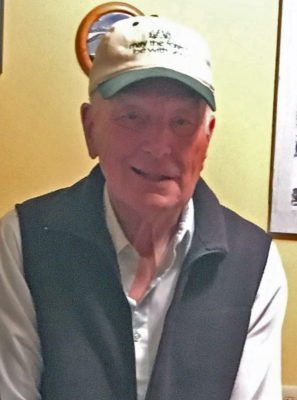 UPDATE – Missing Elderly Man Located
Date: 1/22/18
Mr. John Sprackling has been located and all alerts have been canceled.
We are sad to report that deputies found Mr. Sprackling's body near Cobb Lake at about 3:00 p.m. today. Cobb Lake is at 5999 East County Road 56 in unincorporated Larimer County.
The Larimer County Coroner's Office responded and will release cause and manner of death at a later time. There is no known threat to the public.
We would like to thank the community and the media for their help with sharing the earlier reports regarding this case.
All previously released information is available at http://bit.ly/2DYDEIT.
##
On January 21, 2018, at approximately 7:06 p.m., the Larimer County Sheriff's Office was notified that an 83-year-old man was missing from the 2000 block of Sherell Drive in Fort Collins / unincorporated Larimer County. Family members informed deputies that Mr. John A. Sprackling was last seen at approximately 12:00 p.m. on January 20 by a neighbor.
Mr. Sprackling is 5'09 and 160 lbs. with gray hair and blue eyes. No one was able to say exactly what type of clothing Mr. Sprackling was last seen wearing, but it was reported he has recently been wearing blue sweatpants and slip-on shoes. A recent photo is attached.
The neighbor reported that Mr. Sprackling was seen driving away from his home in his red or maroon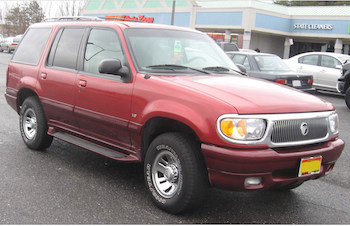 1998 Mercury Mountaineer with Colorado license plates 165LOS. The vehicle has a white "Longs Pond Association" sticker on the rear window and possibly a "Crystal Lake" sticker in the same area. There is also a small dent on the driver's side of the rear bumper. A photo is attached.
Family members reported it is not like Mr. Sprackling to leave his home or family for more than a couple of hours and he does not have any known medical conditions that would contribute to his absence. His cell phone it at his home.
Deputies have checked Mr. Sprackling's cabin in Red Feather Lakes and have contacted law enforcement in Wisconsin where he also owns property. Deputies have notified local law enforcement agencies of the situation and are working to notify all Colorado law enforcement agencies as well as law enforcement in other states.
At this time, the criteria have not been met to issue a silver alert. We are asking that anyone with information regarding the whereabouts of Mr. Sprackling please call the Larimer County Sheriff's Office at 970-416-1985 (Case #18-615) or their local law enforcement agency.

Print This Post