Michael Lewis's article in Vanity Fair is a must read. Lewis was given unprecedented to the president and presents a picture not often seen of a sitting president. From his basketball games to deciding to intervene in Libya, Lewis gives insight into the mind of our president. This is an incredible article giving a glimpse of what it takes to be president and the humbleness and humanity of the man who now occupies this office..

By Michael Lewis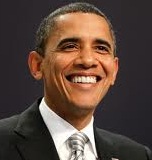 … When he drives through the streets, crowds part, but when he drives to the basket large, hostile men slide over to cut him off. It's revealing that he would seek out a game like this but even more that others would give it to him: no one watching would have been able to guess which guy was president. As a player on the other team, who must have outweighed Obama by a hundred pounds, backed the president of the United States down and knocked the crap out of him, all for the sake of a single layup, I leaned over to the former Florida State point guard.
"No one seems to be taking it easy on him," I said.
"If you take it easy on him, you're not invited back," he explained.
I thought to myself, It must be hard not to take it easy on the president.
The point guard laughed, turned to another guy on the bench, and said, "Remember Rey?"
"Who's Rey?" I asked.
"Rey pump-faked, turned, and just connected with the president right in the mouth," the other guy said. "Gave him 16 stitches."
"Where's Rey?" I asked.
"Rey hasn't been back."
Obama could find a perfectly respectable game with his equals in which he could shoot and score and star, but this is the game he wants to play. It's ridiculously challenging, and he has very little space to maneuver, but he appears happy. He's actually just good enough to be useful to his team, as it turns out. Not flashy, but he slides in to take charges, passes well, and does a lot of little things well. The only risk he takes is his shot, but he shoots so seldom, and so carefully, that it actually isn't much of a risk at all.  Read More

Print This Post