Sarah Marie Rue and Lawrence Michael Nee have announced their engagement to be married. The couple became engaged on Jan. 10, 2009 after a five-year courtship. Their wedding will take place July 25, 2009 at Snow Mountain Ranch in Grandby, Colorado.
Sarah graduated from Berthoud High School in 2005, and is the daughter of Robert and Lisa Rue of Berthoud. The bride is currently a student at Colorado State University and will graduate with a degree in graphic design and Spanish in 2009. The groom is the son of Carrie and Joe Nee of Ellicott, Colorado.
Nee graduated with a degree in Business Administration in 2008 from Colorado State University. He is employed in the mining industry at Colorado Lien Company in Laporte.
The couple will spend their honeymoon in Wailea, Maui and plans to reside in Fort Collins.
News Image: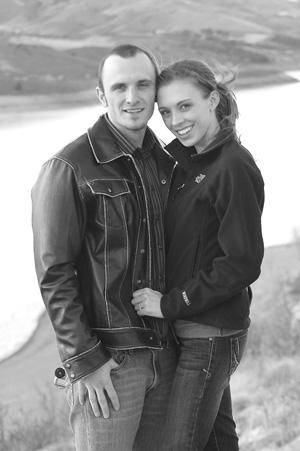 Category Lead:
Category Primary Featured Story

Print This Post