Routt County resident, New York City yoga instructor and now Berthoud Town Billing Clerk.
Holly Paquette's resume is interesting to say the least. She started her new position on Monday and says she's very busy already.
"I came on right at the end of the month when everything is due." But that's not a bad thing for Paquette. "I won't be bored," she said with a bright laugh.
Category:
News – Community
News Image: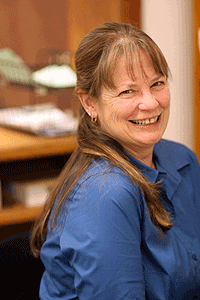 Long Description:
<p>Holly Paquette</p>
Category Lead:
Category Primary Featured Story

Print This Post