Vicki Marble Launches Campaign for House District 49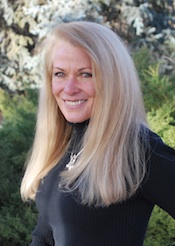 Fort Collins, CO – Vicki Marble, Republican, small business owner and 34-year Larimer County resident, is announcing her candidacy for Colorado House District 49.
As a mother of two adult sons, Vicki is active in her community. Vicki is the owner of a successful retail business with her oldest son. Her youngest son served in the Marine Corps for 4 1⁄2 years and is currently overseas doing contract work for the State Department.
Vicki Marble understands the water and energy needs of Larimer County and the State of Colorado. Vicki believes job creation, through small business growth, will create stability and lead to economic recovery. She has an extensive background in agriculture through her involvement in the Beef Cattle and Quarter Horse Industry.
Vicki Marble currently serves on the 8th Judicial Performance Commission and the Larimer County Rural Land Use Board. She has spent the last two years at the Capital during the legislative sessions being involved in the legislative process.

Print This Post