Mary and Wade Bunker announce the engagement of their daughter Amber Bunker to Derek Reisbeck, son of Kimberly Mansfield-Kolo and Thomas Kolo, and the late Kirk Reisbeck.
Both Derek and Amber grew up in Berthoud. Derek is a fifth generation citizen. Both attended Berthoud schools Derek graduating in 2005 and Amber in 2006. They started dating in 2003 after getting to know each other at a Halloween party they have been dating ever since.
They live in Avon, Colo., where Derek works for Vail Mountain on the snowcat crew. He designs, builds and maintains the snowboard park there. Amber works for Beaver Creek Resort in the business offices.
The couple has set a wedding date of April 30 at the Tapestry House in LaPorte, Colo. They are planning a six-month working honeymoon in New Zealand.
News Image: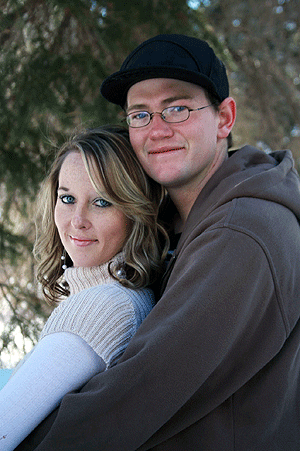 Long Description:
<p>Amber Bunker and Derek Reisbeck will wed April 30 in La Porte.</p>
Category Lead:
Category Primary Featured Story

Print This Post