Sarah Burgess, the daughter of Rodney and Linda Burgess of Berthoud and Jamason Schmidt, the son of the late Barry Schmidt and Mary Schmidt of Berthoud are pleased to announce their engagement.
The happy couple met on the first day of college in a composition class. Their professor often caught them flirting and would tease them about getting married, little did she know how right she was!
Burgess graduated from Berthoud High School in 2008 and Schmidt graduated from Fairfield High School in Montana in 2005. Schmidt also served as a missionary in Tempe, Ariz., for the Church of Jesus Christ of Latter-day Saints for two years.
After a couple months of dating, Schmidt took Burgess home to meet his family, which she soon fell in love with. Next it was his turn to come to Colorado to meet her family, who just loved him. Unknown to Burgess, Schmidt planned another trip to Colorado over Fourth of July where he planned a surprise proposal and called Burgess' father to ask for his blessing, which he willingly gave.
Schmidt had Burgess light fireworks that night and while she was watching them he got down on one knee and proposed. Since her family was well aware of the event, the whole thing was caught on camera.
They are planning to marry on Dec. 22 at the Denver Colorado Temple in Centennial followed by a reception in Berthoud. A honeymoon is planned in Estes Park. They will also celebrate their marriage in Montana with a reception at the beginning of January.
Burgess and Schmidt will continue to attend Brigham Young University-Idaho in Rexburg. She majoring in Elementary Education while he is majoring in Business.
News Image: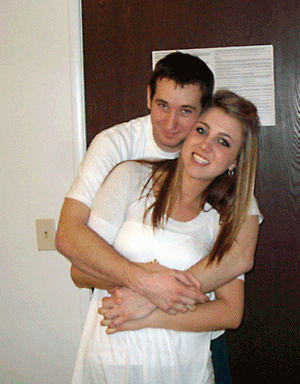 Long Description:
<p>Sarah Burgess and Jamason Schmidt will marry on Dec. 22 in Denver.</p>
Category Lead:
Category Primary Featured Story

Print This Post