Miss Kami Kamonchanok Kiattisirikumpol of Provo, Utah, and Weston Robert Hawkins of Berthoud are happy to announce their engagement, with the wedding set for Nov. 2 in the Salt Lake LDS Temple.
The bride-to-be is the daughter of Nong Kamonporn Anuyato of Bangkok, Thailand. She is currently a graduate student and holds a bachelor's degree in international cultural studies in communications from Brigham Young University Hawaii.
The groom-to-be is the son of Bryce and Nancy Hawkins of Berthoud. Hawkins is currently pursuing undergraduate studies at Brigham Young University Provo majoring in Middle East studies/Arabic, with a minor in Asian studies.
The couple met while Hawkins was performing music on stage in Bangkok as part of his mission in Thailand. Kiattisirikumpol was acting as emcee for the event.
In advance of their Salt Lake City wedding, there will be an open house in honor of the couple, hosted by the Hawkins family at their Berthoud home, Friday, Oct. 30 at 7 p.m.
News Image: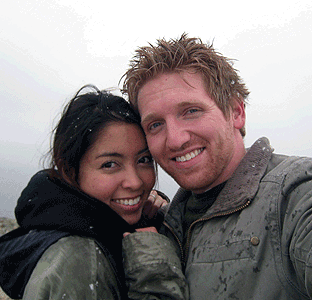 Long Description:
<p><span style="font-size: small;"><span style="font-family: arial,helvetica,sans-serif;">In advance of their Salt Lake City wedding, there will be an open house in honor of the couple, hosted by the Hawkins family at their Berthoud home, Friday, Oct. 30 at 7 p.m.</span></span></p>
Category Lead:
Category Primary Featured Story

Print This Post