By Michael Hicks
Berthoud Recorder
Berthoud High School wrestler Brandyn Wahlert was charged Friday with four counts of third-degree assault for a series of alleged hazing incidents on school property between November and December 2008.
Wahlert, an 18-year-old senior and resident of Loveland, was served with two summons to appear in court at the Fort Collins Justice Center on March 5 at 9:30 a.m., according to Berthoud Police Chief Glenn Johnson. If Wahlert is found guilty of the Class 1 misdemeanors, he could face anywhere from six to 18 months in jail and fined $500 to $5,000 for each of the four counts, according to the Larimer County District Attorney's Office.
All the alleged victims are Berthoud High School students and under 18 years of age, said Johnson. Wahlert, who was suspended for 10 days by Berthoud High School officials on Dec. 15, returned to the team on Jan. 12. He is not expected to face any further disciplinary actions from the school, according to school athletic director Rusty Mathena.
"I don't know too much about it," Berthoud wrestling coach Scott Pickert said of the charges. "I know some charges were filed, but I don't know the extent of them at all."
Wahlert was a 4A state finalist in 2008 at 125 pounds. This season, he is 16-2 while wrestling at 140 pounds, including five victories, four by pinfall, Saturday at the Widefield Gladiator Duels in Colorado Springs.
Calls to the Wahlert residence were not answered.
News Image: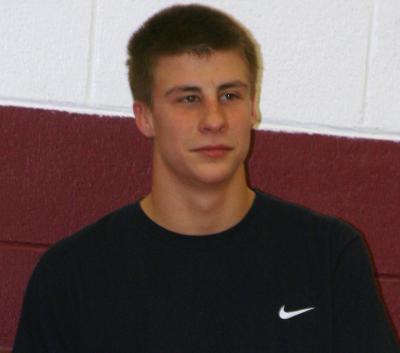 Long Description:
<div><span style="font-size: x-small;"><span style="font-family: arial,helvetica,sans-serif;">Berthoud High School wrestler Brandyn Wahlert, was charged with four counts of third-degree assault for a series of alleged hazing incidents at the high school in November and December of 2008.</span></span></div>
<div><span style="font-size: x-small;"><span style="font-family: arial,helvetica,sans-serif;">&nbsp;</span></span></div>
Category Lead:
Category Primary Featured Story

Print This Post