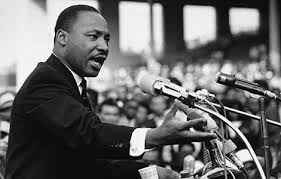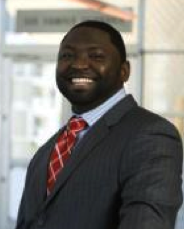 LOVELAND—Dr. Ryan Ross, Dean of Student Development and Retention at Community College of Denver and esteemed recipient of the 2013 Humanitarian Award of the Dr. Martin Luther King, Jr. Colorado Holiday Commission will headline the annual Loveland MLK Celebration to honor the memory and vision of Dr. Martin Luther King, Jr., on Monday, Jan. 20.
The Colorado Holiday Commission's Humanitarian Award is given to individuals who have given freely of their hearts to others, who have given their talent time and energy to meet unmet needs, stir hope, speak for the voiceless, and build a better world, one person at a time. This criteria is from Dr. King's "Letter from a Birmingham Jail," written in April 1963, after he was arrested for marching against segregation, and serves as the inspiration for the Humanitarian Award.
Dr. Ross is a transformational leader and community and nonprofit advocate who is committed to equity, access, and transformation.  A celebrated public speaker and active in the Denver community, Ross' involvement is vast, includes spearheading several Dr. Martin Luther King, Jr. celebrations at CCD; serving as chair for the National Scholarship Planning Committee; as president of the Denver Alumni Chapter of Kappa Alpha Psi; and co-chair, Denver Black Chamber of Commerce Connect Leadership Program.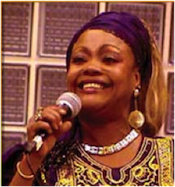 The January 20 celebration will also include performances from the notable Tweed Smith, who will delight the attendees in Gospel spirituals sung a cappella.  Tweed's stage performances include Jesus Christ Superstar, the President Clinton's Presidential Election Victory, The Merve Griffin Show, The Mike Douglas Show, Dick Clark's American Bandstand, and Don Cornelius' Soul Train. Tweed Smith is the only female to be a member of the world renowned band "WAR" and has appeared on the cover of Billboard, Cashbox, People, Blues & Soul and Black Radio Experi
The Citizen's MLK Day Committee is pleased to host its annual celebration of the life and legacy of the Rev. Dr. Martin Luther King Jr. on Monday, Jan. 20, 2014 at Mountain View High School Auditorium from 7:00-8:15 PM. Everyone is welcome to enjoy and participate in the celebration which brings together local and national speakers, performers and honors our student essay and art contest winners. More information can be found about the event at http://mlkloveland.org/
Highlights include:
Star-Spangled Banner – Berthoud High School Show Choir
Welcome – Stan Scheer, Superintendent of Thompson Schools
Tribute to Nelson Mandela – Cecil Gutierrez, Mayor of Loveland
Keynote Speaker – Dr. Ross – winner of 2013 Humanitarian Award of the Dr. Martin Luther King, Jr. Colorado Holiday Commission
Performances by Tweed Smith – Gospel & Jazz Singer
Student Art & Essay Contest Presentations

Print This Post