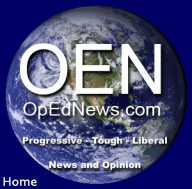 The Trial Of Bradley Manning as Seen by A Career Soldier
By Timothy Gatto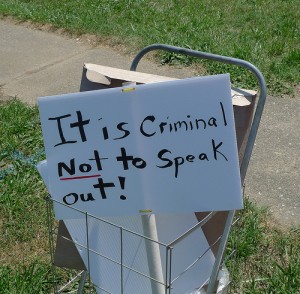 Bradley Manning March by Susan Melkisethian
After the details of My Lai, a Vietnamese village that was destroyed and men, women and children killed by U.S. Soldiers came out, and the military had selected their fall guy for the massacre, Lt. Calley, we in the Army were subjected to constant classes on when to follow or when not to follow orders. We were told that there are legal orders and illegal orders, and that following illegal orders, would be well…illegal. If an enlisted man followed  what he knew to be an illegal order, not only would the person that gave the illegal order be held responsible, the person that carried out the illegal order could also be charged.
It all sounds good, but it reality it is as the Brits say, "A bit of a sticky wicket". This is because in the military, they also teach you to follow orders immediately, if there is a question about what orders to follow, bring it up later. In combat, when your life is on the line, and also the lives of your comrades on the battlefield with you, the best thing is to follow the orders even if it means putting your own life on the line. This is because the "fog of war" in the midst of battle is usually better seen (but not always) by the command that has a better picture of what is taking place.
We were given class after class as to what is an "illegal order".  Discussions were held, and looking back on it, the classes were really a reaction to the media's portrayal of the military during and directly after the My Lai trial, for public consumption, and to raise the morale of the troops when many in the military were ashamed of atrocities committed in Vietnam. This was a way to let the public and the troops know that the military was addressing some of the unspeakable horrors of war and they were trying to do something about it. In reality, this was a public relations operation.
The idea was that if a soldier saw something going on that was not legal according to the Geneva Convention on the Laws of War, that soldier should go to a higher authority and report it. If he didn't have the time, he should refuse to participate and if it was within his power, he should try to stop it. This all sounds reasonable, but in the military, sometimes it is not as cut and dry as one would think.
Now, in this day and age, we have a military that has seen continuous combat operations for over a decade. Most of the invasions and operations are, in reality, contrary to the Geneva Conventions themselves. This places the American soldier in a predicament from the start. …



Print This Post