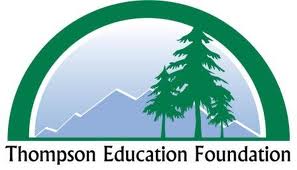 Kim Akeley-Charron has been named executive director of the Thompson Education Foundation beginning July 1.
She is currently the marketing coordinator for the City of Loveland's Cultural Services Department, where she has worked since 2003 in various capacities. Prior to that, she worked at the University of Denver Women's College as the student services and special events coordinator, the Greenway Foundation and the Museum of Nature and Science, all in Denver.
Akeley-Charron's selection was approved by the TEF Board of Directors at their May meeting. She replaces two part-time positions – the executive director and the resource development manager, previously held by Wes Fothergill and Melissa Adams, respectively. Fothergill retired in May and Adams will work full-time for the Thompson School District beginning in July.
Among the responsibilities of the executive director position is managing the organization's many funds; creating fundraising opportunities; and providing support to staff and students of the Thompson School District through grants, materials and activities. The TEF is a 501(c)(3) organization. Among the foundation's current activities are the annual Educator of the Year awards and breakfast, Creativity Grants for teachers and staff to benefit students, the Help Kids Succeed backpack and school supply campaign and many more.
Akeley-Charron and her husband have two students that attend Thompson Schools. She has served on many community boards, including working with the school district's LISA program.
Her office will be located in the Thompson School District administration building at 800 S. Taft. Ave.

Print This Post