Update September 4, 2018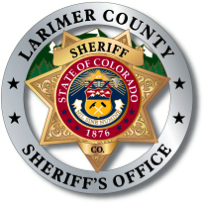 Provided by
Larimer County Sheriff's Department
Berthoud Squad
Wednesday, August 1
Aggravated Motor Vehicle Theft / Vehicular Eluding / Criminal Attempt Vehicular Assault on A Peace Officer / Reckless Driving / Forgery / Violation of Bail Bond Conditions / Trespass on Agricultural Land / Possession of Burglary Tools / Possession of Drug Paraphernalia / Criminal Mischief of Agricultural Land: Welch Avenue, a resident reported his vehicle stolen. GPS put the vehicle's location at Lonetree Reservoir. While waiting for back-up the vehicle leaves the reservoir and flees northbound. A pursuit was initiated on CR14 by Heron Lakes Pkwy. The driver, identified as a 19-year old Berthoud man, continued eastbound on CR14 & Hwy 60 running stop signs and the red light at 287 after driving into oncoming traffic as a deputy was approaching in that oncoming traffic. The vehicle was ditched on a resident's pasture in Weld County. We coordinated with Weld County and a perimeter was set-up. A LCSO K9 unit responded and a K-9 track was attempted. The driver of the stolen vehicle dropped his wallet while running and left behind forged checks from the victim's checking account that were made out to him with the victim's forged signature. The suspect was not located at this time.
Vehicle Crash / Severe Injury: Berthoud Parkway & Hwy 287, a young boy riding his bicycle was hit by a full-size van. The boy was transported to the hospital in critical condition.
Theft: Mountain Avenue, mom reported her son's mountain bike was stolen from behind A&W while he was at work.
Thursday, August 2
Follow-Up to Yesterdays Vehicle Theft / Pursuit: 5th Street, the 19-year old Berthoud man that stole a vehicle and ran from deputies yesterday was observed standing in the backyard of his grandmother's house by a deputy. Several deputies were in the immediate area and the man was taken into custody without incident.
Harassment: Hubble Street, mom called to report her 15-year old daughter and she got into a verbal disturbance. Her daughter shook her, hit her, and kicked her. Let's review the 6th Commandment.
Assist to Alternate Sentencing Department (ASD) / Violation Restraining Order: 9th Street, a 49-year old woman walked away from ASD was located at an address in Berthoud, which she is also restrained from. Booked.
Friday, August 3
Vehicle Trespass / Theft: 16 unlocked vehicles were entered, and items stolen by 2 suspects in the Heron Point neighborhood.
***One of the residents had info that a black older Chevy S-10 blazer was in the area when multiple car alarms started going off between 0230 and 0315. No one called the police when this happened****
Vehicle Trespass / Theft / Unauthorized Use of a Credit Card: Woodcock Street, a resident reported that his unlocked vehicle was entered, and credit cards were taken. Credit card was apparently being used at Best Buy in Ft Collins.
Burglary/Theft: Curlew Drive, a resident called to report her garage was entered by an unknown suspect. Three of her unlocked vehicles were entered and she is missing 2.5 grams of Marijuana, a glass bong, and a glass pipe was taken from inside of the garage.
Saturday, August 4
It's Not Nice to Fool Mother Nature: 4th Street south of Mountain- wind burst came through town and caused a large branch to break free from a tree as a small 4 door vehicle was driving by. The branch landed on the vehicle, pinning it in spot. Female occupant was not injured and once the Berthoud Fire cut tree away the vehicle was driven off by the driver. Witness' said they heard the tree bark but did not want to go out on a limb to call it in, but we told them they needed to branch out and find the root of the problem, in which they told me to leaf.
Sunday, August 5
Neighbor Problems/ Mental Health: Massachusetts Avenue, a resident called 911 stating that she was being harassed and intimidated by her neighbor. Deputy contacted the neighbor who stated that one of his complaining neighbor's guests was urinating on the fence and he confronted him. The man stated that the issue was over, and her guest had apologized but his neighbor did not want to let it go. This would not have been an issue if it was an electric fence, that's usually self-correcting.
Code Enforcement:
Animal Problems – 9
Vehicle Problems – 15
Other Ordinance Problems – 15
Monday, August 6
Criminal Mischief: CR12 & 1ST Street, over the past several weeks, several vehicles have had their windows shot out in the lot Ford is using for storage. I think the suspect was probably driving a Chevy.
Vehicle Crash / Property Damage: Redwood Circle, a resident backed into another vehicle.
Suspicious Circumstances: 4th Street, a resident was at the hospital; she went to the hospital because she had inhaled some fumes. She said her neighbor's downstairs have been spraying roach spray thru the loose floorboards in her floor as well as at her front door. She said that the neighbor in the apt below her is trying to poison her with bug stray. Several other people said that the management did spray the grass for bugs and large Yellow Jacket nests. This type of call bugs me.
Tuesday, August 7
Vehicle Crash / Property Damage: 5th Street & Mountain Avenue, a semi-truck decided he wanted a burrito from Mi Cocina, so he decided to back up at the intersection of Mountain and 5th Street and backed into a vehicle stopped behind him. The burritos are fantastic but to back a loaded semi down Mountain. Jeesh.
Vehicle Crash / Property Damage: 102 E. Iowa Avenue, a driver backed out of her driveway and ran into another vehicle while she was driving through the alley.
Trespass / Juvenile Issues: 4th Street, several juveniles were caught trespassing in the neighbor's yards throughout the evening.
Theft: Brant Street, a contractor was at this address replacing the concrete driveway. The home owner saw an unknown male walk up and take a Stihl diamond blade concrete saw, place it his car and drive away while the worker was inside the garage eating lunch.
Suspicious Circumstances: 3rd Street & Mountain Avenue, a resident reported that sometime between yesterday and today her 2016 Kia Soul was damaged.
Criminal Mischief: Spartan Avenue, the Church's Associate Pastor reported that sometime between July 29th and August 5th, someone damaged three pews and the organ bench in the chapel. I see a confession of Sin is needed in someone's future.
Violation Protection Order / Warrant Arrest: E. Indiana Avenue, a 28-year old man and a17-year old boy were contacted in Pioneer Park after hours. The 28-year old was uncooperative and had several warrants for his arrest and was violating a protection order by consuming and possessing alcohol. He was booked at the jail. 3 hots and a cot.
Wednesday, August 8
Welfare Check: S. CR15, a 45-year old man was lying near the railroad track. The man rode his bicycle to this location and drank himself into a stupor. He was transported to the hospital for detox.
Suspicious Circumstances: E. Iowa, a resident reported that sometime last week she was trying to get a dog to come inside from her yard. There was an unfamiliar vehicle driven by unfamiliar people. They were driving through the alley and looking at her dog. When they saw her, they took off at a high rate of speed. Further, someone posted on a community page about a statewide dog fight being organized and to watch your animals.
Vehicle Crash / With Injury: 3rd Street & Nebraska Avenue, a resident crashed his motorcycle resulting in a head injury and substantial road rash.
Theft: E. Iowa Avenue, a resident reported a hitch to her husband's truck was stolen last Saturday night.
Thursday, August 9
Forgery / Theft: CR10E, A business was reconciling the business checking account when they discovered a check they had sent via mail had been changed to an individual's name and for a lot more money. The suspect was identified and out of Denver, so a warrant was issued. Criminal History shows he is a pro at doing this.
Littering / Open Container in Public: Welch Ave, a 45-year old man was summonsed into Berthoud Municipal court after the library complained he was leaving trash everywhere and showing up intoxicated consistently. The man was contacted passed out in the bushes and received a summons after being cleared by medical. While at the library he should look under "S" for sobriety.
Animal Cruelty: Meadowlark Avenue, a woman was summonsed and released after leaving her dog in locked car with no air for an extended period of time.
Vehicle Crash / Hit & Run: Meadowlark Avenue, an unidentified male backed into the wood fence damaging it. Driver then drove away, vehicle had Texas plates.
Friday, August 10
Family Problems: 4th Street, a resident first advised that her ex stole her dog. The ex claimed the dog was his. The deputy explained to the woman that the ownership dispute would have to be settled in civil court. She did not like that answer so then she accused her ex of breaking in to her place and taking the dog. She told the deputy that earlier that she had let her ex in, but she stated that it was after she told him to leave and then she fell asleep. The woman didn't like this so then claimed that her ex shot her car a few days ago and she asked him to stop sending text messages. She called back later and said that her ex agreed to give her the dog back.
Suspicious Circumstances: Bristlecone Court, a resident reported that this property foreclosed 3 weeks ago. There is a red car w/trailer currently parked and people are removing property. The people on scene claim to work for a company that just bought the property from the bank at auction yesterday. An online check appears to show the company as a legitimate company. A check of county foreclosure records confirms that this property was sold at auction on 8/8/18.
Saturday, August 11
Suspicious Circumstances: CR14, a resident was running errands, and no one was at her house. The resident was driving back home and saw an old beat up tan car parked in front of the gate. As the resident was pulling in, the male occupant stared at her and appeared "tweaked out." The resident had to enter a gate code to get into the property and the male watched her the entire time and made her uncomfortable. As soon as the male saw the resident looking back at him, he sped off.
Solicitor: Mary's Farm, residents of the Neighborhood Watch reported a solicitor just came to their door and was selling a service to exterminate bugs. The resident asked this person if he had a permit, and when he replied no they said it's required in our town and she will be reporting him to the police and neighbors haven't seen him back. If you're interested in a Neighborhood Watch Program for your neighborhood, give the sheriff's office a call. IT WORKS.
Sunday, August 12
Family Problems: Hwy 56 Park and Ride, a family travelling from Ohio to Washington decided to get in a physical disturbance while driving northbound on I-25 somewhere south of Berthoud. a woman claims her brother started hitting her over an argument they were having about some girl that the brother did not like. The brother stated no one threw any punches and he left to continue the trip with his wife and the sister was dropped off at Johnson's Corner to wait for a cab. I wanted to say to the brother and sister "if you don't stop fighting I will turn this car around".
Found Property: Hwy 56, a resident reported they had found a firearm on Hwy 56. The firearm was found just inside their fence line and appears to have been there a while.
Code Enforcement:
Animal Problems – 5
Vehicle Problems – 13
Other Ordinance Problems – 25
Monday, August13
Dog-at-Large: 4th Street, a resident received a summons for dog-at-large after deputy received a complaint about it being aggressive and it was observed off-leash.
Burglary: Brant Street, resident called to report a suspicious vehicle driving around neighborhood. Another citizen advised they got a plate and a check of priors with that plate shows it to be a suspect in a Ft. Collins Police case involving daytime garage burglaries / thefts similar to this incident. Vehicle's license # is 655-YRJ which belongs to a red 2004 Subaru Forester. If you see this car, please call the Sheriff's Office immediately.
Missing Adult: 1st Street, a deputy initially took a report of a found bicycle and pocket purse located on Franklin Avenue. 3 hours later the owner of the purse was called in as missing by her aunt.
Fraud: Longview Avenue, a resident reported that someone took out two Verizon accounts in his name in February. He found out in June and decided to report it because collections have been contacting him for $2,843.
Tuesday, August 14
Found Missing Person: 4th Street & Massachusetts Avenue, the missing woman reported missing last night was located on 4th Street, intoxicated and walking around downtown Berthoud. She was fine and only concerned about finding her Aunt's bicycle. She was turned over to her Uncle.
Runaway / Warrant: Bunyan Avenue, a 15-year old boy on probation cut off his GPS ankle monitor and ran away from home. The boy was located later in the day. He was transported to the HUB on the three No Bond warrants.
Burglary / Theft: 8th Street, a resident reported that someone entered his open garage and stole a Porter Cable Air Compressor. Possibly the suspects in the red Subaru Forrester mentioned on the 13th.
Wednesday, August 15
Vehicle Crash / Hit and Run: Bunyan Avenue, a woman had her car parked in a parking lot. She came out and noticed that her car was damaged. It looked like another vehicle's tire hit the rear passenger side of her vehicle.
Thursday, August 16
Vehicle Crash / Property Damage: S. Hwy 287 & Berthoud Parkway, a driver was north bound on Berthoud Parkway when she noticed the road closed sign. She decided to make a U-turn, but she did so in front of a truck and trailer. The woman received a summons.
Found Property: Lissa Drive, a resident found a knife in her yard, possibly related to the vehicle trespasses.
Family Problems: Massachusetts Avenue, a woman from North Carolina, reported her juvenile son was assaulted at this location while staying with his father for the summer.
Degree Burglary: 6th Street, a resident reported that sometime yesterday someone entered his unlocked garage and stole multiple tools and tool boxes. The key to his Harley Davidson Motorcycle was also taken.
Friday, August 17
Suspicious: Cooperland Blvd., an anonymous caller reported a resident was viewing child pornography. Investigation revealed the accusation was Fake News. If identified the anonymous caller will be charged with False Reporting.
Saturday, August 18
Theft / Burglary: 3rd Street, a resident reported his welder missing. His garage door was left open and house unattended for several hours.
Neighbor Problems: 4th Street, two neighbors were involved in an argument after one of the neighbor's dog went after the others cat.
Vehicle Crash / Property Damage: Berthoud Parkway & Hwy 287, a driver rear ended another vehicle that was stopped. Summonsed and released.
Vehicle Crash / With Injury: Hwy 56, a driver was westbound on Highway 56 when he crossed the double yellow line striking an eastbound car nearly head on. Minor injuries sustained by all parties involved.
Assault / Harassment / Domestic Violence / Criminal Mischief / DUI: Quandary Avenue, a man was intoxicated and began fighting with everyone in his home. He kicked his girlfriend in the back and then shoved his mother to the ground ripping her shirt and causing her to bump her head against the wall. He then shoved his father to the floor of the kitchen, and broke multiple items throughout the house. The man was observed trying to leave in his father's pickup but decided against it after seeing deputies approaching. The man continued to yell derogatory comments at his mother from the front of the house while being taken into custody.
Sunday, August 19
Posting Private Image: Kansas Avenue, a resident reported he sent a risqué picture of himself to a 20-year old female. The woman then threatened to post the photo to all of his friends on Facebook or he could pay her $100.00. Only lead on the female is she has 1 eye. The photo was sent through a dating app, which the man has since deleted. I think the app is called "Date a Pirate".
Domestic Violence (DV) / Criminal Mischief: 4th Street, a man and woman were in a verbal argument which turned into a DV incident, once the woman threw the man's iPhone and hat into a fire they had in their backyard. The woman continued her tirade when she grabbed and tore the man's sweatshirt. Burn my phone but DO NOT touch the hat.
Suspicious Circumstances: Berthoud, a Police Officer from another agency called in saying that a friend reported to him that her 18-year old son witnessed someone shoot another man in the chest and die. This occurred in the last day or two and was reported to have occurred somewhere between Berthoud and another unknown town. After extensive research it was found out that the son has a drug debit. It is possible that the boy is making up stories to get his parents to help pay off his drug debits.
Code Enforcement:
Animal Problems – 6
Vehicle Problems – 14
Other Ordinance Problems – 11
Monday, August 20
Truck v. Bicycle Crash: Berthoud Parkway and Bunyan Avenue, a 63-year-old man from Ft Collins, was riding his bicycle when he collided with a tanker truck. Berthoud Parkway was shut down for several hours while the LCSO CRASH Team as well as CSP Motor Safety investigated the crash. The cyclist did not survive the accident. Read More
Neighbor Problem / Harassment: 4th Street, a man and woman were involved in an argument after the woman's dog went after the man's cat. The woman recorded the audio portion of the argument where the man was heard calling her the worst thing you can call a woman. Citation issued.
Disturbance: 4th Street, a man and his girlfriend are fighting and said she is very intoxicated and he can't get her to calm down. The man said his girlfriend keeps grabbing him by his shirt and said she is severely intoxicated. Woman booked.
Tuesday, August 21
Possible Attempted Abduction: Bunyan, a call came into LCSO that a young child was found in front on Bunyan by himself. The child told everyone he left school and was taken by a woman with dark hair. Once deputies started to ask the boy questions it was apparent that he left school without permission and followed a lady that picked up her child and walked out to Bunyan behind her. Child was scared he would get into trouble, so he embellished the story just a mite. Now he is in double trouble.
Harassment / Bias-Motivated / Reckless Driving: Mountain Ave, a Platteville man and an unidentified friend started yelling racial slurs at another person as he and his coworker were getting something to eat. The man said they tried to ignore it, but it continued as they walked back to their vehicle. The racist then chased the man down Hwy 56 trying to force him off the road. Warrant forthcoming.
DUI / Vehicle Crash / Non-Injury: Highway 56 at I-25, a 59-year-old woman driver was reported as a possible drunk driver and the vehicle was located at Highway 56 at I-25 after a crash. The woman was obviously under the influence of something as she could not stand or even respond to a question. Medical responded as a precautionary measure and ruled out any medical issues. Empty alcohol bottles located inside the vehicle and several shooters inside her boot.
Wednesday, August 22
Welfare Check: E. Colorado Avenue, an Illinois police agency requesting we attempt to contact a 32-year-old man. His mother has been trying to track him down and thinks he might be residing at this address. The man called the deputy and he stated that he didn't want to have anything to do with his family and didn't want any contact regarding his family.
Road Hazard: Hwy 56 and CR 3, a truck lost a couple of very large heavy well heads onto the hwy. The well heads also caused damage to the Hwy which CDOT will repair. The driver of the truck was cited for unsecured load. Then you wonder why gas prices are so high.
Thursday, August 23
Missing/ Found Child: 3rd Street, a 10-year-old went missing for a short period of time, last seen at the school and found walking in 700 block S 5th Street. Returned home by way of a ride from a Deputy. She had been grounded and did not want to go straight home after school. Grandma was not a happy camper to say the least, so I think her grounding will probably be lengthened.
Felony Warrant (Dangerous Drugs): Marshall Place, a 60-year-old man was located at this location and arrested for a felony warrant. Booked.
Friday, August 24
Harassment: Franklin Ave. staff called and reported that a 69-year-old resident hit another 89-year-old resident in the arm while they were in the hall way together.
Road Rage: a driver reported that a red car got close to a bicycle on the road but did not run him off the road. He stated that the driver then flipped him off. He then said that the driver of the red car pulled over, so he did too to see what his problem was. He stated the driver then took off and so did he. Deputies located the driver of the red car at his residence. He said that the "other guy" was tailgating him so he did flip him off. He said that the other guy continued to follow him, so he pulled over to let him go around him, but he pulled over also. He stated that he flipped him off again and then he left.
Saturday, August 25
Vehicle Crash / Hit and Run: Hwy 287 and Berthoud Parkway, a driver was sitting at the red light on Hwy 287 at CR17. A gold Volvo was stopped behind her. The Volvo then bumped the rear of her vehicle and took off after she pulled over. The plate on the Volvo registers to a female at an address in Arvada. The driver at the time was a male. Waiting on info from Arvada PD.
Vehicle Crash / Property Damage: Meadowlark Drive, a man was backing up when the boat he was pulling hit another vehicle.
Neighbor Problems: Redwood Circle, a resident reported he is having problems with a neighbor revving his engine behind the resident's house. Driver of the car was contacted and warned.
Sunday, August 26
Neighbor Problems: Woodcock Street, a resident called to report a Chihuahua attempted to nip at him as he was walking by this address and the owner of the dog, made a threat towards him when the resident attempted to get the dog away.
Family Problems: Rosewood Drive, an argument heated up between a man and his mom and sister. The man has been staying here, got in his mother's face. It was decided the man would just leave, so he gathered his things and was given a courtesy ride to Wyoming.
Suspicious Circumstances: Gentlewind, received a report of a man walking all over the neighborhood going through the trash cans. He was carrying a shopping bag. Deputy contacted the male walking, he had a bag in his hand. The bag had recyclables in it. He said that he knows that he can't take anything from the recycle bins, but he does look through the regular trash cans to recycle items that were thrown away.
Code Enforcement:
Animal Problems – 4
Vehicle Problems – 11
Other Ordinance Problems – 14
August 27 to September 2
Monday, August 27
Suspicious Circumstances: Mountain Avenue, a resident reported that 19 gold coins are missing from his safety deposit box. Last time the coins were seen in his box was several years ago.
Criminal Mischief: 3rd Street and Mountain Avenue, graffiti was located on the bus stop at this location.
Arson: Bunyan Avenue, 2 separate fires were started at the school and at a residence. Three kids identified for also smoking marijuana. Berthoud Fire Department and deputy are working on a fire diversion program for these kids.
Suspicious Circumstance: Massachusetts, a mother reported that her daughter made very threatening statements in her journal. SRO's were involved, and intervention is now in place.
Warrant Arrest: Mountain Avenue, a juvenile decided on his own to get straight and turned himself in on 4 felony warrants. The first thing of manhood is taking ownership in the things you do.
Aggravated Motor Vehicle Theft: Franklin Avenue, a woman let her friend borrow her car. The friend is now telling her that she is not returning her car. Car entered as stolen. Warrant for the woman forthcoming. And the friendship with the woman is also forthcoming.
Vehicle Crash W/Injury / Careless Driving Resulting in Injury: 7th Street and Franklin Avenue, a 17-year-old driver failed to yield right of way at a stop sign and struck another vehicle. The driver of that vehicle was transported to the hospital. The 17-year-old was issued a summons.
Tuesday, August 28
Assault: Michigan Avenue, a woman was attacked from behind while jogging. She suffered minor injuries to her face and hands. Investigators working on leads.
Harassment: 2nd Street, a man was fired from his job. So, he decided to send several people text messages that were not criminal in nature. But, he sent one message to a man that was threatening. Of course, the man sent several messages back that were less than appropriate. I thought this only happens in grade school.
Wednesday, August 29
Assault / Domestic Violence: Waterman Street, a woman called 9-1-1 to report her husband beat her up. She stated they got into a fight on yesterday where he charged her and took her to the ground and began punching her. The man was taken into custody and booked.
Thursday, August 30
Vehicle Crash / Property Damage: Berthoud Parkway, a driver made an unsafe lane change striking the side of another vehicle. Summonsed.
Suicidal Subject: Big Thunder Road, a man called/texted multiple people threatening to hurt himself and stated he already took pills. Through tenacious negotiations, the man eventually walked out on his own and transported to the hospital. Read More
Vehicle Crash / Property Damage: Hwy 56 and Weld CR 7, a driver was following too closely to another vehicle, while it was turning south onto CR 7 and struck the rear of the vehicle. Cited
Vehicle Crash / Property Damage / Hit and Run: 1st Street and Mountain Avenue, an unknown driver struck the rear of another vehicle. When the hit and run driver learned she was calling Law Enforcement, he drove away. Chicken!
Friday, August 31
Missing Adult: Iowa Avenue, a 40-year-old woman reported missing by her family. The woman was entered as missing in the national database. As the deputy continued his patrol he located the woman on Mountain Avenue.
Saturday, September 1
Assist to CSP / Motor Vehicle Crash / DUI: CR 23 and CR 6, deputies were requested by State Patrol to respond to a rollover motor vehicle crash. As deputies were walking toward the rolled vehicle, two males could be seen running from the area. Deputies were able to locate the males in a field and detained them. It was later learned there were 4 males in the vehicle. Extensive searches were completed to included foot and drone resources in hopes of finding the other two males, due to the nature / force of the rolled vehicle and injury concerns. They were not located; however, they all have been identified. This information shared with CSP, who took over call and handled the crash/ DUI.
Sunday, September 2
Motor Vehicle Crash 1st Street and CR 12, a driver was distracted by his cellphone and rear-ended another vehicle. The other vehicle was slowing down for a vehicle turning onto CR 12 in front of him. Cited for careless driving.
Found Property: Curlew Drive, property was found in the Heron Pointe sub-division possibly from a vehicle trespass. Items that were found are a red t-shirt, white Hydroflask, a camera, an old photograph and a bottle of cologne were turned in. I suppose the person who stole the items took his picture in his new shirt while keeping hydrated and smelling good.
Code Enforcement:
Animal Problems – 10
Vehicle Problems – 9
Other Ordinance Problems – 9

Print This Post