Subject: Public's Help Sought in Locating Missing Person Date: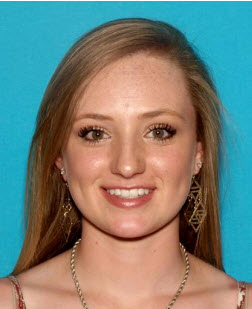 Larimer County,  On June 9, 2016, at approximately 7:55 pm, the Larimer County Sheriff's Office received a report of a missing person identified as 18-year-old Ashley Marie Doolittle of Berthoud, Colorado. It was reported that Ashley was overdue and should have returned home at 7:30 pm. Family members searched the local area and discovered her unoccupied vehicle in the area of Lon Hagler Reservoir.
Deputies and investigators responded to the area. Through interviews with family members, investigators learned that Ashley had recently ended a one-year relationship with 18-year-old Tanner George Flores. Investigators determined that Tanner has been missing since 3:30 pm on June 9, 2016. It was reported that Tanner was upset and distraught over the recent breakup.
Tanner drives a white 1999 Dodge 2500 diesel pickup truck with Colorado license plate 121XGO. Investigators also have information to believe Tanner may be armed with a handgun.
LCSO investigators are asking anyone with information regarding the whereabouts of Tanner, Ashley, or Tanner's vehicle to call the Larimer County Sheriff's Office at (970) 498-5163.

Print This Post