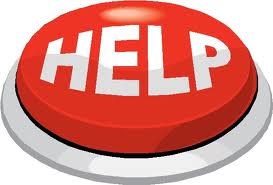 Dear Friends,
It's a good time to get rid of clutter! Do you have a treasure trove of "stuff" that's just taking up too much room?
The Berthoud TOC (Time Out Club) is collecting donations for a fundraiser garage sale to raise money for one our dear friends who is battling cancer. Sharon Austin is a lovely lady of Berthoud who has lived in Mary's Farm for several years. Sharon was diagnosed with throat cancer last fall and went through radiation treatment. In June it was determined that the cancer had spread from her head and throat to her lungs and she is currently undergoing chemotherapy treatments.
The financial need and stress created by a cancer diagnosis can be almost as overwhelming as the disease itself. Sherry is a wonderful person who is facing desperate financial need and we invite you to donate your un-wanted treasures, furniture,  or other wonderful saleable items (garage sale value of at least $1 per item) to our sale.
To make a donation, please contact Jen Rotar at 970-532-4320 or Stephanie Gregg at 970227-7426 to make arrangements for drop-off or pick-up. Donated items must be received by Thursday, June 19th.
The sale will be held Friday, July 20 – Saturday, July 21 from 8 am – 1 pm at 205 E. Colorado in Mary's Farm. Please stop by and say "hi" and find some great deals to take home. A brand new E-Reader (still in the box!) has been donated! Raffle tix will be sold for $5.
Thanks,
Jen

Print This Post