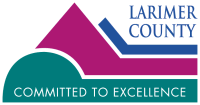 Mail Ballot Drop-Off Locations Available Saturday & Monday
More than 75% of all active registered voters in Larimer County have opted to vote by mail in the upcoming election.  "We're very pleased that folks are taking advantage of this convenient way of voting," says Scott Doyle, Larimer County Clerk and Recorder.  "Now we need to let those voting by mail know that they shouldn't wait until the last minute to return those mail-in ballots.  If we receive thousands of mail ballots during the afternoon of Election Day, November 6th, we will likely have delays reporting results election night, and results will be delayed until the next day, or maybe longer."
That's why Scott and his team have decided to provide some additional mail ballot drop off options prior to Election Day.  Current early voting sites will remain open on Saturday, November 3rd for mail ballot drop off only.  On Monday, those same sites will be open for mail ballot drop-off and for mail ballot replacement only. 
"I've been told that some voters wait for drive-through opportunities," Scott said, "so we've decided to provide additional drive-through options as well."  Typically, drive-through mail ballot drop off is provided on Election Day only.  However, drive-through mail ballot drop off will also be provided the Monday before Election Day (November 5th) at two sites:
• Across the street on the west side of the Larimer County Courthouse in Fort Collins (in the old Steele's Market parking lot).
• At the curb outside the west side of the 6th Street Motor Vehicle office (on Lincoln Avenue just north of the 6th Street intersection) in Loveland.
Historically, 25% of those voting by mail wait until the last few hours of Election Day to turn in their ballots.  "If even 20% of voters wait to return their ballots this year," Doyle said, "that's more than 32,000 ballots that must be processed, and we will see delays in reporting of results Election Night."
What voters may not realize is that it takes extra time to process mail-in ballots.  The reason for this, Doyle explains, is that election officials must verify the signatures on the ballots and then process the ballots for counting.
As of October 31st, approximately 52% of the ballots mailed out to Larimer voters had been voted and received back in the election office.  "Voters need to realize that they can positively influence the timeliness of election night results," Doyle said.  "The sooner we receive the bulk of our mail ballots, the sooner we can post results on election night.  Ideally we would like to receive most of the mail ballots back by Monday morning, November 5th."
For more information about voting by mail, including drop-off locations and the status of your mail ballot, visit www.votelarimer.org.

Print This Post