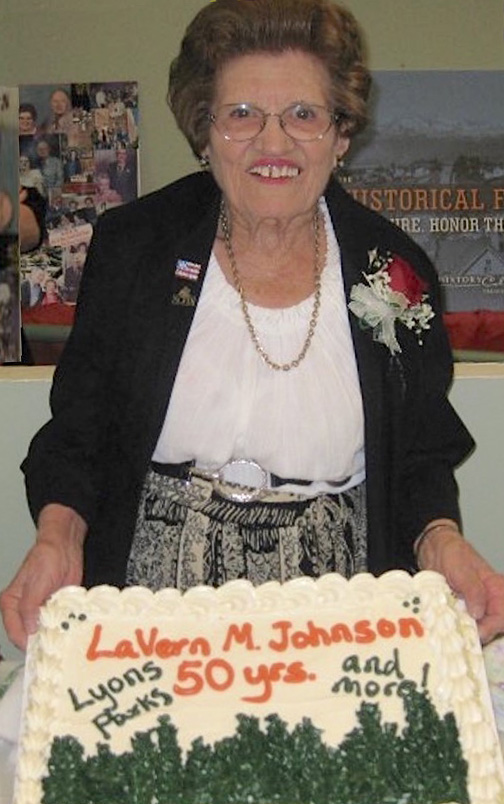 LaVern Johnson, icon of Lyons, Colorado is celebrating her 90th birthday. She is known for being a "key person" in: saving the high school from closing, preventing the Coffin Top Dam, stopping housing on toxic dumps, expanding the parks, fighting for affordable housing, creating and curating the Redstone Museum, founding the Lyons Historical Society, creating a dog park, fighting against alcohol and marijuana, particularly with kids in mind, and promoting Lyons businesses.
Additionally, her work as a Board Trustee for six terms (13 years total); on the Lyons Good Old Days Committee since 1976; and the Parks Commission for 40 years. She became President of the Lyons Historical Society 40 yrs ago and For 33+ years LaVern has kept area residents informed about what was going on in the Lyons Recorder column: "About Town."
The old Meadow Park in Lyons is gone. It was flooded and turned into a field of boulders during the 2013 flood. After four years of renovation, the final step in re-opening and dedicating the newly named LaVern M Johnson Park took place June 24, during Lyons Good Old Days..
She & husband Mr. LaVerne also started the Red Rock Ramblers Square Dance Club in 1958.
Quite a record of accomplishment and service to her community.
Lavern, we salute you.
Gary and Shar Wamsley

Print This Post