The guest speaker for this public star night will be Allison Barto, the program manager for the James Webb Space telescope at Ball Aerospace.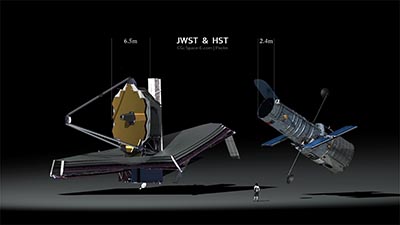 Since the invention of the telescope over 400 years ago, humans have been building bigger and more powerful telescopes in a drive to better understand our amazing Universe. With the advent of the space age, we have been able to pursue even clearer images of the night sky through space-based observatories, revolutionizing astronomical knowledge. For the past twenty years, engineers and scientists across the globe have been working on a truly audacious next-generation space observatory. When launched, the James Webb Space Telescope will be the largest, most powerful, and most complex space telescope ever built. Its 22-foot-wide mirror and 72-foot-long sunshield will allow us to look back in time to see the first light after the Big Bang. Focusing on contributions built here in Colorado, this lecture will explore how astronomers' questions shape telescope design and offer a glimpse into the amazing engineering that enables scientific discovery.
Allison Barto is the Program Manager for the James Webb Space Telescope at Ball Aerospace, where she leads the team responsible for delivering the optics and electronics for the 22-foot-wide telescope. When it launches to orbit the Sun one million miles from Earth, the Webb Telescope will be the most sensitive, largest aperture space telescope ever flown. It will be capable of imaging the first light in the Universe and detecting signatures of life in the atmospheres of extra-solar planets.
During her 20 years career in Civil Space, Allison has previously contributed to the Hubble Space Telescope science instruments and also currently manages the Ball Aerospace contribution to the Large Synoptic Survey Telescope, a large ground-based telescope under construction in Chile, in addition to over fifteen years developing the Webb telescope. Allison was the recipient of the 2014 Women in Aerospace Achievement Award for her technical contributions to the James Webb Space Telescope. When not building the next generation astronomical observatories, Allison is actively involved promoting her passions in education, inquiry-based learning, STEM, and educational equity and opportunity and was the recipient of the 2017 Women Who Light the Community Award from the chamber of Boulder, Colorado for this work.
Weather permitting after the presentation, visitors will be invited to look through the large telescope at various celestial objects. The Public Star Nights are usually held the third Friday of each month, except July, when the LTO is closed for annual maintenance.
If you have any questions, please call the observatory information line at 970-613-7793
or check the LTO web site at www.starkids.org

Print This Post