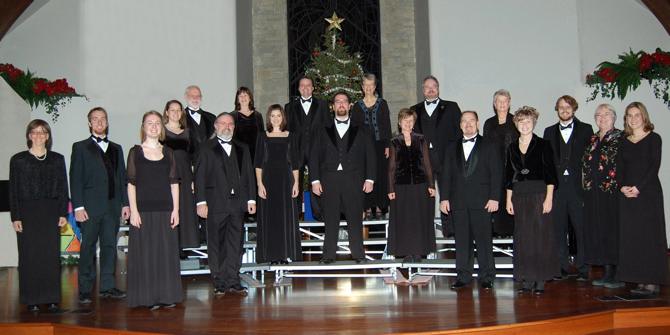 The Rocky Mountain Chamber Singers is pleased to present their Spring Concert, "Around the World in Sound," under the directiion of Ann S. Bunyan. Performances are on Saturday, April 9, 7:30pm at St. John's Lutheran Church, 301 East Elizabeth St. in Ft. Collins; and on Sunday, April 10, 2:00pm at the Rialto Theater, 228 East 4th St. in Loveland.
Join this highly acclaimed a cappella choir as they sing beautiful folk songs from Cuba, England, Jamaica, Ireland, Japan and America. The program also includes a wide range of classical, popular, and light jazz selections; including the "Prayer" of Mother Theresa, some exciting Spirituals, "Melancholy Baby," a Duke Ellington piece, and the Beach Boys, "God Only Knows."
Tickets are available at the door for $14./adults and $7./students. For more information call 970-484-3915 or visit www.rockymountainchambersingers.org.

Print This Post