By Josh Weller
Social Security Public Affairs Specialist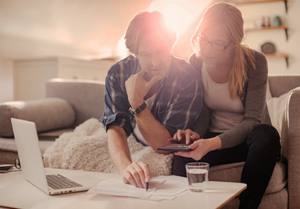 Saving for the future is a vital part of ensuring a secure retirement. American Savings Education Council and America Saves coordinate the annual America Saves Week. Started in 2007, the week is an annual opportunity for organizations to promote good savings behavior and a chance for individuals to assess their own saving status.
For years, Social Security has collaborated with America Saves Week to promote our shared mission of helping millions of people save for their future. This year, America Saves Week begins on February 27, but people like you are striving to save every day.
The 2016 annual America Saves Week survey assessing national household savings revealed:
Just two out of every five U.S. households report good or excellent progress in meeting their savings needs.
About half (52 percent) are saving enough for a retirement with a desirable standard of living.
Only 43 percent have automatic savings outside of work.
More men (74 percent) report progress with saving than do women (67 percent).
Those with a savings plan with specific goals (55 percent of the public) are making much more savings progress than those without a plan (23 percent).
Knowing this, it's never too early to start planning for your future. Set a goal, make a plan, and save automatically. Savers with a plan are twice as likely to save successfully. Pledge to save for America Saves Week at www.americasaves.org. Share what you're saving for using the hashtag #ImSavingFor.
You may also want to visit www.myRA.gov if you do not have retirement savings as part of your job. myRA is a retirement savings account from the Department of the Treasury designed to help you put aside money for your retirement. You can invest in the fund according to your budget, putting you in control of your financial prospects.
Social Security's "People Like Me" website has tailor-made information for preparing for your future. Our richly diverse country is made up of countless backgrounds, ethnicities, and nationalities, yet we all want the same thing — a secure future. You can see many of the diverse people we serve at www.socialsecurity.gov/people.
Younger people need to know, the earlier you start saving, the more your money can grow. Our website for young workers at www.socialsecurity.gov/people/youngpeople/saving.html has many resources that can help you secure today and tomorrow.
Veterans and wounded warriors, as well as their families, sometimes face unique obstacles when saving for their future. Our website has life-changing information at www.socialsecurity.gov/people/veterans.
After more than 80 years of success, we know that Social Security will always be there for you. Securing your today and tomorrow will always be our priority.

Print This Post