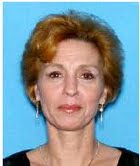 Investigators from the Larimer County Sheriff's Office continue to seek assistance from the public regarding a missing persons case that was initiated on October 12, 2010. John Marks, Jr. and Kathy Adams shared a residence located at 2920 1/2 East Mulberry in unincorporated Larimer County. Deputies responding to a welfare check at that address in the early evening hours of October 12, 2010, observed suspicious circumstances in the home that lead investigators to believe foul play occurred. The Larimer County Sheriff's Office will not comment on what was found to maintain the integrity of the case.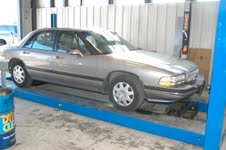 On October 13, 2010, a 1995 silver four-door Buick LaSabre was found by LCSO investigators at a motel located at I-25 and Colorado Highway 119 in Weld County. Investigators believe this was the vehicle last driven by John Marks, Jr. and Kathy Adams.
Nine investigators and two lab personnel have been assigned to this investigation. Today, ten search warrants have been executed and over a dozen interviews have been conducted. The staff of investigators have been pouring over leads and analyzing evidence generated from these search warrants and interviews. In addition, investigators have utilized a search dog from the Jefferson County Sheriff's Office and other resources from surrounding agencies. Investigators have also collected numerous video and other surveillance data associated to that residence, the recovery of the vehicle and other electronic devices. On October 18, 2010, investigators met with a representative of the Colorado Bureau of Investigation for the purpose of prioritizing evidence for analysis. Investigators plan to submit approximately 25 pieces of evidence to CBI in the next few days.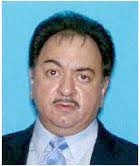 Anyone with information regarding this case or who may have seen John Marks, Jr., Kathy Adams, or the 1995 Buick should contact the Larimer County Sheriff's Office at 970-416-1985 and are to ask for Investigator John Newhouse.
Once again, this is an active investigation and absolutely no further information will be released other than what is above.

Print This Post