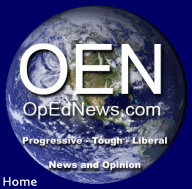 From Afghanistan, thank you Bradley Manning!
By Hakim Dr (about the author)
An appeal from Afghanistan to whistle-blow on war
From Dr. Hakim and the Afghan Peace Volunteers
Recognition that 95 million human beings were killed in World War I and II has helped the people of the world understand that the method of war is not cost-effective. An awakened world hoped the United Nations could, as determined in the UN Charter, eventually  "save succeeding generations from the scourge of war'.
The scourge of war in Afghanistan continues, with the United Nations reporting that  more than 3,000 Afghan civilians have been killed and wounded in the first five months of this year, a fifth of whom were Afghan children.  So, ordinary people should seize opportunities to tell the truth about war.
The 75,000 Afghan War Logs, which Bradley Manning gave Wikileaks to "help document the true cost of wars in Iraq and Afghanistan', can help all of us evaluate whether the Afghan war is cost-effective. Bradley Manning had also handed Wikileaks a video of the Farah/Granai massacre which occurred in May of 2009, in which 86 to 147 Afghan civilians, mostly women and children, were killed in an airstrike. We can read about the Farah/Granai massacre here and here .
The Afghan Peace Volunteers ask for the Farah/Granai massacre video to be released.
These records report the truths about war, and reveal an obsession among those few people in power to use war in achieving their goals. Bradley Manning said, " In attempting to conduct counter-terrorism or CT and counter-insurgency COIN operations we became obsessed with capturing and killing human targets on lists"" …


Print This Post