The NSA's mass and indiscriminate spying on Brazilians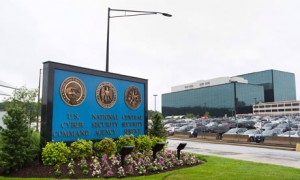 As it does in many non-adversarial countries, the surveillance agency is bulk collecting the communications of millions of citizens of Brazil
guardian.co.uk, Saturday 6 July 2013 19.32 ED
I've written an article on NSA surveillance for the front page of the Sunday edition of O Globo, the large Brazilian newspaper based in Rio de Janeiro. The article is headlined (translated) "US spied on millions of emails and calls of Brazilians", and I co-wrote it with Globo reporters Roberto Kaz and Jose Casado. The rough translation of the article into English is here. The main page of Globo's website lists related NSA stories: here.
As the headline suggests, the crux of the main article details how the NSA has, for years, systematically tapped into the Brazilian telecommunication network and indiscriminately intercepted, collected and stored the email and telephone records of millions of Brazilians. The story follows an article in Der Spiegel last week, written by Laura Poitras and reporters from that paper, detailing the NSA's mass and indiscriminate collection of the electronic communications of millions of Germans. There are many more populations of non-adversarial countries which have been subjected to the same type of mass surveillance net by the NSA: indeed, the list of those which haven't been are shorter than those which have. The claim that any other nation is engaging in anything remotely approaching indiscriminate worldwide surveillance of this sort is baseless.


South American leaders demand apology in plane row
By Juan Karta
COCHABAMBA, Bolivia (AP) — South America's leftist leaders rallied to support Bolivian President Evo Morales after his plane was rerouted amid suspicions that NSA leaker Edward Snowden was on board and demanded an apology from France, Italy, Portugal and Spain.
The presidents of Argentina, Ecuador, Suriname, Venezuela and Uruguay joined Morales in the Bolivian city of Cochabamba late Thursday to address the diplomatic row. Morales used the gathering to warn that he would close the U.S. Embassy in Bolivia if necessary.
Morales again blamed Washington for pressuring European countries to refuse to allow his plane to fly through their airspace on Tuesday, forcing it to land in Vienna, Austria, in what he called a violation of international law. He had been returning from a summit in Russia during which he had suggested he would be willing to consider a request from Snowden for asylum.
Latin American leaders were outraged by the incident, calling it a violation of national sovereignty and a slap in the face for a region that has suffered through humiliations by Europe and several U.S.-backed military coups.
"United we will defeat American imperialism. We met with the leaders of my party and they asked us for several measures and if necessary, we will close the embassy of the United States," Morales said in the city where he started his political career as a leader of coca leaf farmers. "We do not need the embassy of the United States."


Print This Post