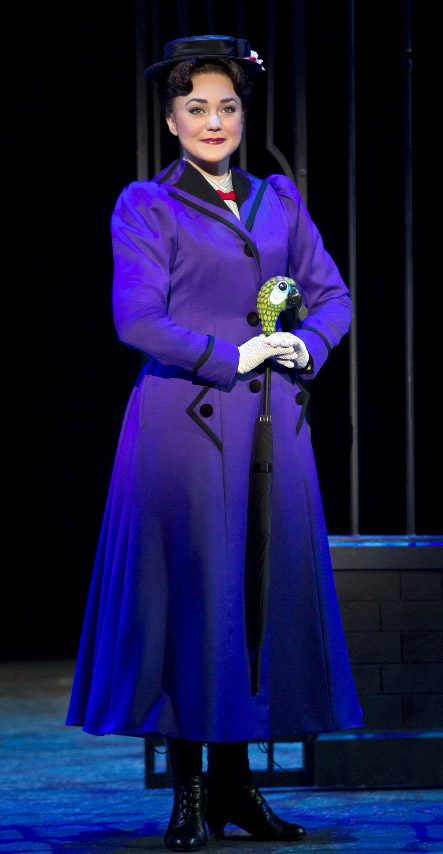 Mary Poppins at the Buehl is a delight to the eye and the ear. This Broadway hit musical is based more on the movie version than the P.L. Travers books and includes all the delightful songs you associate with Mary Poppins.
Madeline Trumble plays an exquisitely prim and proper, with a touch of magic, Mary Poppins, Her singing and dancing make her the center of attention in the many colorful dance numbers in the production.
Con O'Shea-Creal is the multitalented sometimes chimney sweep, sometimes artist, always entertaining Bert. His walk across the ceiling of the stage in the second act is a phenomenal piece of artistry.
The Banks family, especially the children, Jane and Michael are a delight.
The dance ensemble is a delight to watch as they accompany Mary, Bert and the children in several very colorful numbers. This is the kind of musical with the wonderful dance numbers that makes ones heart jump for joy.
There is no doubt that you will enjoy your time with the Banks family. For children, and adults too for that mater, you can go to the Denver Center site and download the "Study Guide." It provides background and material that will make the show even more enjoyable.
The play will be in Denver through Sunday, tickets available at Denver Center website.
Mary Poppins is a delight for all ages, but especially for children. Go, and take the kids with you.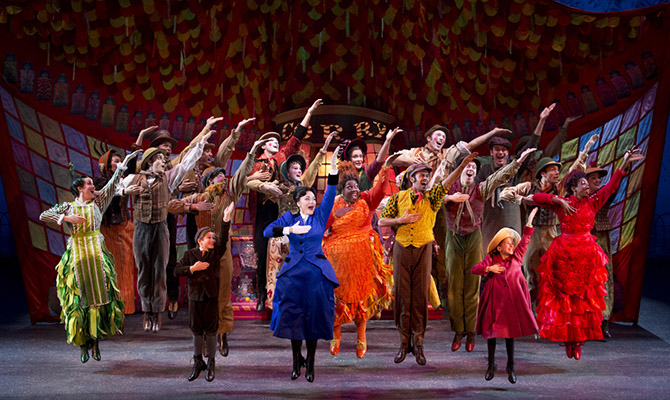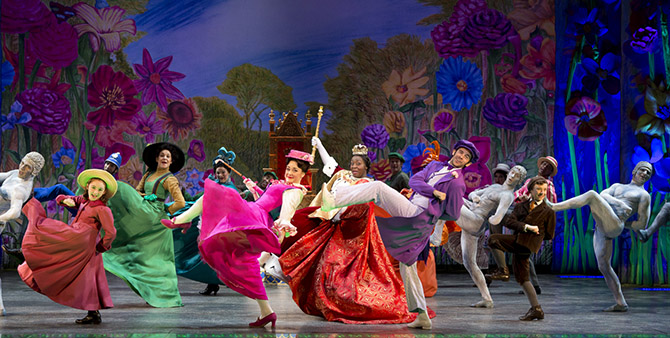 Print This Post