By Josh Weller
Social Security Public Affairs Specialist in Denver, Colorado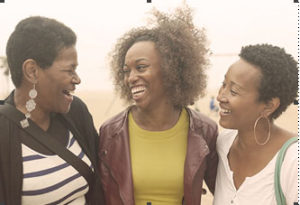 March is Women's History Month — a time to focus not just on the past, but on the challenges women continue to face. Nearly 60 percent of the people receiving Social Security benefits are women, and in the 21st century, more women work, pay Social Security taxes, and earn credit toward monthly retirement income than at any other time in our nation's history. Knowing this, you can be the author of your own rich and independent history, with a little preparation.
Social Security has served a vital role in the lives of women for over 80 years. With longer life expectancies than men, women tend to live more years in retirement and have a greater chance of exhausting other sources of income. With the national average life expectancy for women in the United States rising, many women will have decades to enjoy retirement. According to the U.S. Census Bureau, a female born today can expect to live more than 80 years. As a result, experts generally agree that if women want to ensure that their retirement years are comfortable, they need to plan early and wisely.
You can start with a visit to Social Security's Retirement Estimator. It gives you a personalized estimate of your retirement benefits. Plug in different retirement ages and projected earnings to get an idea of how such things might change your future benefit amounts. You can use this valuable tool at www.socialsecurity.gov/estimator.
You should also visit Social Security's financial planning website at www.socialsecurity.gov/planners. It provides detailed information about how marriage, widowhood, divorce, self-employment, government service, and other life or career events can affect your Social Security.
Your benefits are based on your earnings, so you should create your personal my Social Security account to verify that your earnings were reported correctly. Your account also can provide estimates of your future retirement, disability, and survivors benefits.
If you want more information about how Social Security supports women through life's journey, Social Security has a booklet that you may find useful. It's called Social Security: What Every Woman Should Know. You can find it online at www.socialsecurity.gov/pubs/10127.html.

Print This Post