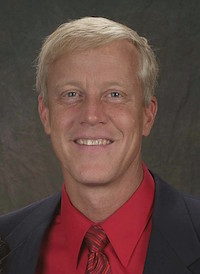 By: Larimer County Commissioner Steve Johnson
On November 24, 2015, the Larimer County Board of Commissioners signed a letter of intent for Larimer County to join the AARP Network of Age-Friendly Communities. We believe this is important because the network helps participating communities become great places for older adults and people of all ages by adopting such features as safe, walkable streets, better housing and transportation options, access to key services, and opportunities for residents to be engaged in their community. Communities participating in the program commit to a rigorous assessment cycle which includes a public strategic planning process followed by implementation over five years or more.
Larimer County is going through an unprecedented demographic shift. With all of the Baby Boom generation now age 50 and older, the nation, including Northern Colorado is increasingly becoming populated by older adults. The number of older adults is expected to increase by 71% between 2014 and 2024, and will comprise 31% of the population of Larimer County. Much of the planning for this demographic change must be done at the local level and Larimer County is proud to be one of 73 communities across the country, and the 3rd in Colorado, to be part of the AARP Network of Age-Friendly Communities.
The Larimer County initiative is a community-based effort led by the Partnership for Age-Friendly Communities (PAFC) to ensure that Larimer County incorporates the infrastructure, design and community resources that will be needed to accommodate the area's growing population of older adults. The PAFC has a 22-member advisory committee that guides the organization and represents a number of community, government and civic organizations. The Foundation on Aging and the Larimer County Office on Aging collaborate on the day-to-day administration of the project.
On February 11, AARP Colorado will present a certificate to the Board of County Commissioners indicating that Larimer County has become part of the AARP Network of Age-Friendly Communities. This event takes place at the Larimer County Courthouse, 200 W. Oak Street in Fort Collins from 2-3p.m. A short presentation will be followed by a reception for community members. The event is free and open to the public. For more information, contact the Larimer County Office on Aging at 970-498-7759.
This event will signify the launch of a process that will last years and involve considerable public input and participation. PAFC looks forward to establishing collaborative relationships with a wide range of public, private, non-profit and individual interests as the formal process of planning for an age-friendly future begins. It is our hope that the result will be that Larimer County will be an even better place for people to grow up and grow old, resulting in a livable community for all ages.
Written by Larimer County Commissioner Steve Johnson, District 2 Commissioner since 2009, and Katy Mason, Program Coordinator with the Larimer County Office on Aging, kmason@larimer.org.

Print This Post