Updated Nov 10, 2018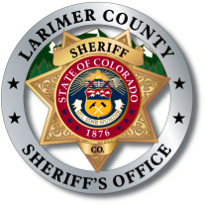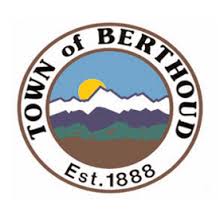 Provided by
Larimer County Sheriff's Department
Berthoud Squad
October 1-7
Monday, October 1
Family Problems: Petrel Drive, a Texas man called and reported that his ex-wife admitted that she assaulted their 11-year-old daughter. The man has made several calls regarding this, which were determined to be unfounded. The man believes that he can read his ex-wife's mind and thoughts. If only I could read my wife's mind, I wouldn't be in so much trouble all of the time.
Tuesday, October 2
Theft: Barela Drive and Likens Drive, a contractor reported that a 1998 box trailer that was left by the job site was stolen. The trailer was later found on Valency Drive in Loveland.
Wednesday, October 3
Harassment: Ranchhand Drive, a woman reported that her ex-husband threatened over the phone to kill her and sent abusive text messages.
Vehicle Crash / Non-Injury: CR 14 and CR 17, two vehicle crash with no injuries, one vehicle was in the turn lane when the other driver turned from the through lane. Suspect vehicle originally left the scene but then came back.
Thursday, October 4
Reckless Endangerment (Accidental Discharge of a Firearm): Tabor Street, a resident was excited about his new hunting rifle and was putting on new accessories. He put the magazine back in the rifle, and then began playing with the trigger again, forgetting that the magazine was in it. He accidentally discharged the .308 caliber rifle, and then turned the lights off in the home and did not report it. A check of area homes was conducted by deputies to ensure area residents' safety. No injuries, and the only damage discovered was to the window of the company-owned home the man and his co-workers were staying in. Summons issued.
Friday, October 5
Welfare Check/ Child Protection Services Referral (CPS): Aspen Avenue, CPS requested a welfare check for an 8-year-old who was home alone. The child was contacted alone at his home and indicated he did not know how to call his mother from his inactive iPhone but seemed to understand safety procedures for being by himself. Mom was contacted at work and told to come get him. She said the daycare cancelled at the last minute, Deputies and advised her of other resources and options to get childcare.
Vehicle Trespass/Theft: Stilt Street, a resident called to report that he believes his pistol was stolen from the glove box of his truck almost exactly one year ago.
Fraud: Jefferson Drive, a resident reported that she received a letter at her address from an insurance company for a person she does not know. In addition, she checked her bank account and it was locked out, with the name of the unknown person appearing in the screen name menu.
Suspicious Circumstance: Estate Drive, a resident reported that a supposed process server had been leaving sticky notes on her door asking her to call him. The notes only stated that his name is "Pete," but nothing about what company he works for. A search of the phone number turned up for this Person, who has been contacted by deputies before regarding his methods for trying to reach people. He was contacted by phone and became highly uncooperative. He insulted the deputies and would not say who he worked for. The resident was advised that if they were to meet with him, to do it at Berthoud Town Hall with a deputy present.
Saturday, October 6
Domestic Violence / False Imprisonment / Habitual Traffic Offender: Woodcock Street, a man blocked his wife from leaving their residence with their child, by standing at the front door with his arms spread telling her she cannot leave. She was trying to get their child out of the house, because of his drinking and verbal abuse toward her. When she was able to get out of the house, he followed her in his vehicle as she tried to get to work. The man admitted to driving and is a Habitual Traffic Offender.
Suspicious / Narcotics Contact: 4th Street, 3 people were contacted at the laundromat for suspicious behavior and had open alcohol containers. They match the description from an earlier case of possible narcotics activity in the bathroom. But they had very clean clothes on.
Suspicious Circumstances: 4th Street, a resident reported the ex-managers of the apartments are at the apartment complex now. The resident stated the current management said these people should not be there. The present manager was contacted by deputies, and the ex-managers were removing an air conditioning unit for a resident and were allowed there.
Sunday, October 7
Suspicious Circumstances: E. Hwy 56, two people were contacted sleeping in their vehicle with the flashers going and alarm going off. They stated their dog hit the flashers. Both people appeared to be under the influence of drugs. The dog did it. That's usually not what I blame the dog for.
Physical Disturbance: 4th Street, a resident called to report they have heard loud arguing for a couple of days. Resident states they heard a woman scream "leave me alone". Nothing was physical just a verbal argument.
Code Enforcement:
Animal Problems – 9
Vehicle Problems – 14
Other Ordinance Problems – 19
October 8-21 Missing
October 22 to 28
Monday, October 22
Unlawful Sexual Contact: Franklin Avenue, a resident reported she was inappropriately touched by a male resident.
Trespass / Criminal Mischief: Canyonlands Street, two of the three juvenile suspects that caused damage to a house under construction were contacted and issued a summons for Trespass and Criminal Mischief. The third suspect was also identified and will be receiving a summons.
Child abuse / Assault on a Peace Officer/ Obstructing / Assault: E. Colorado Avenue, a woman went to this address to check on her 36-year-old friend and her infant son. She discovered several intoxicated people including an unknown blonde woman who was asked to leave, she shoved and headbutted her. Deputies and EMS conducted a welfare check on the 36-year-old friend, during which she assaulted a deputy, resulting in minor injuries. After a brief struggle, she was taken into custody. She was evaluated at McKee, then booked for Child Abuse, 2nd Degree Assault and Obstructing.
Tuesday, October 23
Welfare Check: Spartan Avenue, a mom called to report her daughter left the house very upset and is worried about threats she had made. The daughter was located and stated she said those things out of anger over an argument she had with her family.
Vehicle Crash / Property Damage: CR 15C and Water Avenue, a man called to report an accident that occurred last Thursday. The man stated that while he was travelling southbound on county road 15C near Water Avenue, he collided with several, what he believed were large pieces of concrete. He stated he pulled over and immediately saw that his car was leaking oil and coolant. The man stated he needed a report for his insurance purposes. Deputies went out to this location but found no signs of "large pieces of concrete".
Family Problems: Columbine Circle, it was reported that a juvenile told the counselor that he was abused last night by his step dad. Deputy spoke with the juvenile away from his parents. He stated that he made a joke about everything. He stated that his stepdad was mad at him because of his school work and was yelling at him. He stated that he made things worse by antagonizing his stepdad.
Wednesday, October 24
Burglary / Theft: 4th Street, a vendor called to report that an unknown male used some sort of tool to break into his soda vending machine. Approximately $275 was stolen. Still from the video is attached. Suspect discarded a drink can in the trash by the vending machine, but then came back a couple of hours later, covered his face, and retrieved the can from the trash.
Suspicious Circumstances / Shooting: Sioux Drive, residents were woken at 11:00 pm to a loud bang. They did not know what caused the loud noise and checked the house but could not find an obvious cause. This morning they discovered a hole in the wall and a large caliber handgun projectile on the floor in their bedroom. Neighborhood canvas turned up a neighbor who heard a vehicle with loud mufflers driving northbound on Berthoud Parkway at the time of the loud bang.
Harassment: Mountain Avenue, a mother called to report that her 17-year-old daughter was involved in an organized sparring match with a juvenile male. Her daughter won that match. The boy's father left and then came back and got into the face of the 17-year-old girl. He then made threats to her while yelling and screaming in her face. Multiple witnesses saw this happen. Never underestimate the power of a woman. I'm married, I know.
Thursday, October 25
Missing / Found Child: Munson Court, a woman reported that the 2-year-old she watches was missing. Child was located on a second-floor exterior porch. The child made it through a gate that stated she should have never gotten through. With a 2-year-old, never say never.
Assist Medical: E. Nebraska Avenue, a 74-year-old man was called in as unresponsive. Berthoud Fire and TVEMS regained a pulse after 30 minutes of CPR. Subject was transported to the hospital. Great work by Berthoud Fire and EMS!!!
Tampering / Suspicious Circumstances: 2nd Street, a woman reported she is being harassed by her ex -boyfriend, it's all occurring over text. she advised the texts are very violent and he's texting nonstop.
Friday, October 26
Stalking / Harassment / Domestic Violence / Warrant Intel: Sioux Drive, a woman reported that her ex-boyfriend has been following her in public, threatening her and her family member's houses and sending repeated, threatening and vulgar text messages. He threatened to shoot up her house and even made a statement via text message about how her mom's house was shot up This was related to the shooting call on October 25th. Warrant Forthcoming.
Suspicious Circumstances: E. Hwy 56, deputies were dispatched to this area in Berthoud for an anonymous report of a female with long black hair following and staring at people in the parking lot. The business manager stated that it was probably her former employee. The manager told deputies that this woman had made several outbursts towards employees that day and was accusing people of following her and that people where "out to get her." The manager said that she had to ask this woman to leave and that she had been fired for her behavior that afternoon.
Burglary / Theft: Nicholson Street, a contractor reported that a whirlpool stove and over the stove microwave were removed from the new construction sometime overnight. When we find them their goose is cooked.
Saturday, October 27
Family Problems: Murrlet Street, a woman and her husband of 30 years were arguing. The husband wanted the key to his motorcycle, but the wife refused. As they were arguing, the husband continuously hit his hand/fist against the sideview mirror of their jointly owned car. The mirror mount cracked as a result.
Motor Vehicle Crash / With Injury: Highway 56 and Weld CR 3, a driver while turning left from CR 3 pulled in front of a westbound vehicle. The driver of that vehicle could not stop and crashed into him.
Sunday, October 28
Suspicious Circumstances: Franklin Avenue, a resident threw a small orange juice glass at another resident hitting him in the chest.
Suspicious Circumstances: 7th Street, a resident reported that on the sidewalk there are two men possibly fighting. The resident stated that one male appears to be sitting on the other. The resident does not see any punches but can tell they're talking. The men were contacted and one of the men was comforting his buddy whose grandma is dying of cancer. It's always sad when your Meema is sick.
Code Enforcement:
Animal Problems –
Vehicle Problems –
Other Ordinance Problems –
October 29 to October 31
Monday, October 29
Vehicle Trespass / Theft: N CR 13, a resident saw a juvenile male exit his wife's vehicle as he was pulling into the driveway. The boy ran across the field and met up with two other juvenile males but he lost visual of them.
Theft: Aspen Drive, a resident reported someone stole a Netflix movie from his mail box.
Tuesday, October 30
Resisting Arrest / Obstruction / Traffic Violations / Runaway: Bunyan Avenue, a 14-year-old boy originally took a vehicle belonging to his grandmother without permission and violated his house arrest. The vehicle was located in Loveland where four kids were contacted by the truck, three of the 4 were detained because the fourth genius decided to run away. Charges pending
Wednesday, October 31
Burglary / Theft: N. Berthoud Parkway and Grand Market Street, two construction trailers were entered at this location. Numerous drills and other items were stolen, total amount so far is around $6,000.
Harassment / Sex Crime: Massachusetts Avenue, a 13-year-old girl has been receiving multiple sexual messages from unknown individuals. Appears the girls phone number has been put into some unknown chat room. She has received texts from Newmarket Ontario Canada, Tampa Florida, and a couple of unknowns.
Unlawful Possession of Controlled Substance / License Suspended / Expired Plates / Introduction of Contraband: 7th Street Place, a 24-year-old woman was contacted on a traffic stop as she pulled into her driveway. K9 sniff revealed drug paraphernalia and loaded needles. Despite several opportunities to be honest about hidden contraband, the woman went to jail with 13.1 grams of methamphetamine in her bra, which was found during the booking process which is another felony. Booked on several drug and traffic charges.
Detox/Suicidal: Oak Drive, a woman called a friend stating she was getting evicted by her mother and her only option was to hurt herself. When contacted the woman was very intoxicated and belligerent towards deputies and her mother. Transported to the hospital.

Print This Post