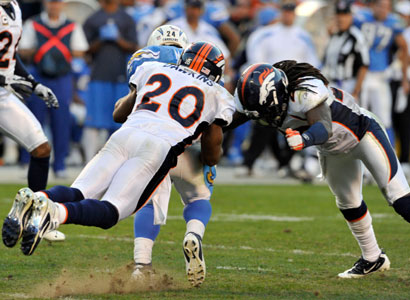 This week, the Broncos travel to Minnesota for their third game against an NFC North opponent.
Denver has won its last four road games, including wins against each of their AFC West opponents.
The Broncos will look for another strong performance from its defense, which has allowed just 15 points per game during the team's four-game winning streak.
While Minnesota has struggled this year, the Broncos know not to take the 2-9 Vikings lightly.
"They're a good team; they've got a lot of talented players, so you can't really look at their record in the NFL," defensive end Elvis Dumervils said. "They're a very talented group, so we've got to make sure we come in prepared and focused."
Click here for the Broncos at Vikings Gamecenter.
GAME COVERAGE
BRONCOS VIDEOS
BRONCOS BLOGS
LINKS

Print This Post