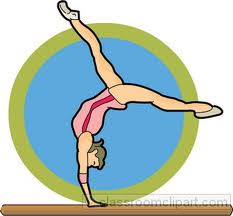 Premier Gymnastics of the Rockies
By Wendy Kenner
April 15, 2014
Premier Gymnastics of the Rockies Xcel Team competed in the 2014 Flatirons Spring Flipz Xcel Gymnastics Meet. This meet was their season opener, and it was held on April 12-13.
There were several top five individual placements. Cheylynne Duba and Candence Lapp tied for 4th on Vault. Brooke Naughton tied for 2nd on Vault. Lapp also tied for 5th on Balance Beam.
In the Silver Senior Division, Anoushka Sarma tied for 3rd on Vault and placed 3rd on Floor. Brooklyn Randall placed 2nd on Floor. Annabella Hubbard tied for 1st on Floor.
In the Gold Junior Division, Avery Crockett tied for 3rd on Vault. In the Gold Senior Division, Danika Perez tied for 5th on Uneven Bars.
In the Platinum Senior Division, Kadia Odd tied for 1st on Vault.

Print This Post