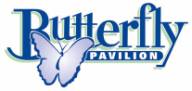 Insect Chef David George Gordon Appearing Live at the Butterfly Pavilion
Denver, CO – Curious as to how Tempura Battered Mealworms or Scorpion Scaloppine taste? Find out on Saturday, April 10, when the "Martha Stewart" of insect cuisine, Chef David George Gordon, appears live for three very buggy cooking demonstrations at the Butterfly Pavilion.
The special event is part of the Dr. Entomo's Palace of Exotic Wonders opening day festivities. Dr. Entomo's is the Pavilion's newest traveling exhibit. Resembling an old-fashioned circus sideshow, Dr. Entomo's explores the truth, myths and mysteries surrounding some of nature's most curious creatures – many of them alive and on view. Those visitors daring enough to enter will be captivated by the deceptive and treacherous techniques of over two dozen invertebrates, and learn the natural history of the animals on display, and in some instances, even interact with the live animals.
Gordon will give three bug-cooking demonstrations. 10:00 a. m.,  noon and 2:00 p. m. in the Butterfly Pavilion ballroom. The cooking demonstrations are included with general admission. Limited seating is available and is first come, first serve.
Along with Tempura Battered Mealworms and Scorpion Scaloppine, Gordon will also be cooking up his signature dish, Orthopteran Orzo (cricket nymphs and orzo pasta), for Butterfly Pavilion visitors, as well as several other insect dishes. Audience members will be chosen at random to assist Chef Gordon with the creation of the insect dishes, and everyone will get a chance to sample at least one dish. The freewheeling nature nut has been featured in Ripley's Believe It or Not, National Geographic Kids and Time magazine and on Late Night with Conan O'Brien, ABC's Nightline and Barbara Walters' The View. Gordon's Eat-a-Bug Cookbook was voted the third weirdest cookbook in the world. The Seattle-based author of the Eat-A-Bug Cookbook and The Compleat Cockroach has performed all across America and in several foreign countries.
"You'll laugh out loud, squirm uncomfortably and lick your chops while taking this deliciously creepy culinary tour," one enthused reviewer for Amazon.com wrote, describing Gordon's festive fare. Don't miss this exciting opportunity to learn all about entomophagy — the practice of eating insects! People around the world have been crunching on critters for centuries, and now you too can join the fun. Eating insects isn't reserved just for the voyeuristic challenges on reality TV shows like Survivor and Fear Factor anymore.
From a culinary perspective, insect fare offers a seemingly endless array of options. An estimated 1,400 species of insects and worms are eaten as regular fare in almost 90 countries in Asia, Latin America and Africa, according to the U. N. Food and Agriculture Organization. To learn more about Chef Gordon's appearance or the Butterfly Pavilion's new exhibit, Dr. Entomo's Palace of Exotic Wonders, visit www.butterflies.org . The Dr. Entomo's exhibit will be at the Butterfly Pavilion from April 10 through August 22, 2010.
Where: Butterfly Pavilion 6252 West 104th Avenue Westminster, CO 80020 Just 15 minutes from downtown Denver off Hwy 36 and 104th Avenue. The entrance is located on Westminster Blvd.
Contact: 303-469-5441 www.butterflies.org

Print This Post