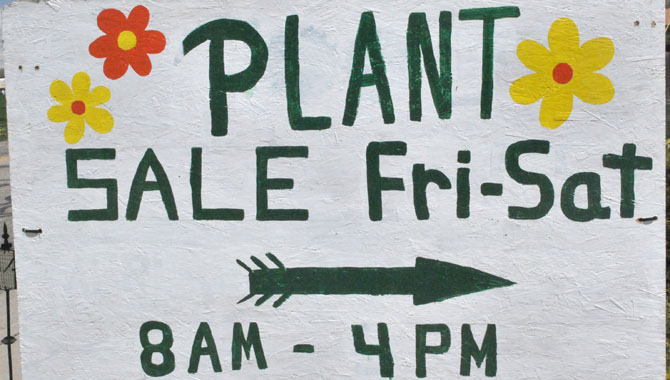 Women of the Berthoud First Presbyterian Church are selling plants to raise funds for an orphanage in Peru.
Edna Korth is the green thumb behind this project. Edna said, "I just can't keep my hands from digging." This is the second time that Korth has grown plants to sell for the church's mission.
She was not planning a plant sale this year, but when she found some old outdated seeds, she decided to plant them even though she was sure they were too old to sprout. "They all grew," she said.
The results of Edna's plantings are on tables in Dorothy Kurlander's garage on Bunyan Avenue. You can stop 890 Bunyan Avenue on Saturday between 8 a.m. and 4 p.m. In addition to some wonderful plants, you can visit with the friendly volunteers who are helping with the plant sale.

Print This Post