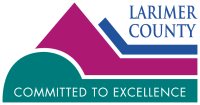 Larimer County has resolved its lawsuit with the designers, manufacturers and builders of the metal buildings at The Ranch, Larimer County's Fairgrounds. Larimer County will receive $14.8 million for a full release of all claims. The lawsuit stemmed from the December 2006 snowstorms that damaged the roof structures in the buildings. Subsequent forensic engineering studies of the buildings revealed that the buildings were under-designed and could not withstand the planned snow loads. The building defects did not include the Budweiser Events Center or the McKee 4H Youth & Community Building.
The Neenan Company LLLP, was the general contractor for the project and was a named defendant because of its responsibilities as general contractor. Other defendants included: Eaglespan Steel Structures, Inc., the manufacturer and designer of the defective buildings; Bullock Smith & Partners, Inc, the overall project architect; Kenney and Associates, the local architect; KL&A, the structural engineer; and, Delta Construction Inc., the subcontractor which built the metal buildings. Also included as defendants were the erectors of the buildings and the outside inspectors. All defendants contributed towards the final payment and settlement. The settlement was reached after an intensive mediation effort on the eve of trial, which was set to begin January 10, 2012. Throughout the litigation, Larimer County and Neenan, in the lead role for the defendants, worked diligently together to resolve the dispute and arrive at an outcome that would ensure the proper design and performance of the buildings.
The Exhibition Building was previously rebuilt with funds provided by the County's property insurer. The other metal buildings have not yet been repaired or replaced. The original construction cost of the remaining metal buildings was $11,551,191. Larimer County still has pending a suit against its property insurer for failure to cover the snow damage. That case remains unresolved at this time.
Larimer County Commissioner Steve Johnson says what is most important to him is getting what the taxpayers paid for as well as functional and safe buildings, "The settlement is a good deal for both parties because it gets the buildings rebuilt and avoids what would be a long and costly series of lawsuits." Commissioner Lew Gaiter III echoes those sentiments, "The settlement provides the resources to rebuild the facilities at 'The Ranch' now as opposed to being tied up in legal processes for the next several years." Commissioner Tom Donnelly also believes the settlement is good for taxpayers, "The taxpayers of Larimer County paid for these buildings and deserve to get what they paid for."
All three commissioners praised The Neenan Company's leadership in working with the various entities to achieve a resolution. According to Commissioner Johnson, "Larimer County appreciates The Neenan Company's willingness to stand behind its work and facilitate the positive result achieved in this litigation."
Randy Myers, president of The Neenan Company, said he is glad to put the litigation to rest. "Although The Neenan Company inherited the issues with the buildings from the original contractor for the Fairgrounds project, we felt it was important to the citizens of Larimer County to achieve the most favorable resolution possible. We look forward to continuing our long-standing relationship with Larimer County."

Print This Post