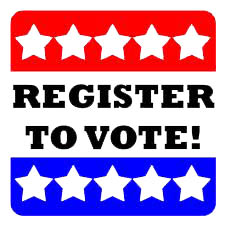 The Berthoud/Loveland Latinos for Obama
is holding a Voter Registration on  Saturdays, but voter registration is open for everyone.
Republicans are attempting to silence the voice of people of color
Fight Back
Register Now
You need to complete a VOTER REGISTRATION FORM
if you just turned 18,
if you did not vote in the 2010 ELECTION
or if you have changed your place of residence since you last voted!
If you did not vote in the 2010 election, your name will be on a INACTIVE VOTER LIST which means you will not receive a ballot in the mail for the NOVEMBER PRESIDENTIAL ELECTION.
IF YOU ARE NOT SURE IF YOU ARE REGISTERED,
COME IN AND COMPLETE A FORM TO ENSURE YOU RECEIVE A BALLOT. 
VOTER REGISTRATION
SATURDAY, SEPTEMBER 29,
10:00 a.m. – 5:00 p.m.
AT
ANTONIO'S BURRITOS RESTAURANT
116 S Lincoln Ave, Loveland
(parking in the back or north side)
Please circulate this information to as many friends and neighbors or co-workers as you can in the Berthoud/Loveland community.

Print This Post