Update:
On 12/26/2013 at approximately 1820 hours, the seventy-seven year old male, Gilberto Hurtado (DOB 07/30/36), who had been reported a missing earlier today, was found by citizens in the 4500 block of W. Eisenhower Blvd in Loveland, CO.  He was found to be in good spirits and was uninjured.  He was returned to his family in Loveland.
The Larimer County Sheriff's Office would like to express its gratitude to the public for the multitude of tips and calls from concerned citizens in attempting to find Mr. Hurtado.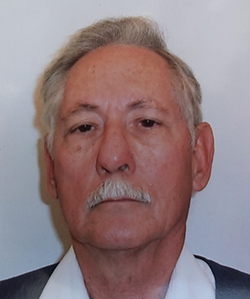 A seventy-seven year old male, Gilberto Hurtado, was reported missing earlier today. Larimer County Sheriff's Office Deputies and Emergency Services personnel were dispatched to the area.
Mr. Hurtado was last seen at approximately 1 p.m. in the 5800 block of Mossycup Ct. in Loveland. He is described as 5 feet, 4 inches tall, approximately 130 pounds with silver hair, brown eyes and a cut over the left eye. Please see attached photograph. He was reportedly wearing a navy blue zip-up hoodie with faux sheep skin lining on the hood, blue shirt, black jeans and brown shoes. He has Alzheimer's disease.
The public's assistance is requested in locating Mr. Hurtado. Anyone with information related to the whereabouts of Mr. Hurtado should contact Larimer County Sheriff's Office dispatch at (970) 416-1985 or Investigator Jonathan Cox at (970) 567-4863.

Print This Post