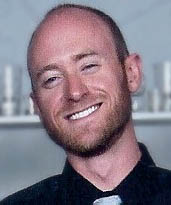 Billy Dan Cuba, 29, of Berthoud passed away July 8, 2012 at his home. He was born August 8, 1982 in Denver, Colorado to Dan and Debra (Chubbuck) Hilts.
Billy grew up in the Brighton, area, active in 4-H programs with archery. He moved to the Longmont area in 1996 and attended Longmont High School.
Billy married Jacquelyn Garcia.
He was a hardwood floor installer, with J.T. Flooring and a member of LifeBridge Christian Church.
Billy loved being a father and playing with his kids, he enjoyed classic cars and horticulture.
He was preceded in death by his grandparents Arlene and Eldridge Chubbuck and sister Cassidy Ely.
Billy is survived by his sons; King, Cashius and Saint Cuba, a daughter Anna Cuba, all of Berthoud, his mother Debra Cuba of Longmont, father Dan Hilts, step father Terry Cuba of Woodbridge, Virginia, two sisters; Jessica and Saran Cuba of Longmont, grandparents Ray and Darlene Cuba of Concord, Neb, and the mother of his children Jacquelyn Cuba of Berthoud,
Memorial service will be held 10:30 a.m., Tuesday July 17, 2012 at LifeBridge Christian Church. Contributions can be made to The Billy Cuba Children's School Fund and sent in care of Ahlberg Funeral Chapel. Cremation by Ahlberg Funeral Chapel and Crematory. Share condolences at Ahlberg Funeral Chapel Book of Memories.

Print This Post