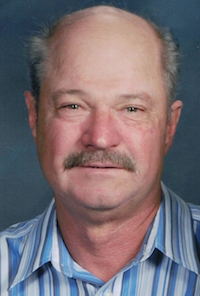 Harold "Ed" Hall was born June 22, 1947 in Lone Tree, Iowa and died August 6, 2017 at his home in Berthoud, Colorado. Ed grew up on a farm in Lone Tree and often helped with the family farm. He was a life-long trucker who, for ten years, jointly owned Hall and Associates with his brother Bob. He also served in the Navy during the Vietnam conflict. Ed never met a stranger and helped down and out people by providing them with work and housing.
Ed is survived by his wife Liz, they were married for 41 years; his children Cherise Alves (Dennis) of Bonita Springs, Florida, Linn Hall (Samantha) of Bonsall, California and Dustin Hall of Berthoud; brothers and sisters Oran Hall (Sharon), Nancy Werbach (Don), Robert Hall (Millie), Cleone Gottwalt (Joe); five grandchildren Stephanie, Steven, Carley, Betty and Anastasia; and one great-granddaughter Amelia.
He was preceded in death by his parents, Cleo and Kathryn Hall and his brother Ernie Hall.
A celebration of life will be held Saturday, August 12, 2017 at 1:00 PM at 306 Hubbell St. in Berthoud, Colorado. In lieu of flowers, make donations to American Heart or the Diabetes Association. Go to www.viegutfuneralhome.com for on-line condolences.

Print This Post