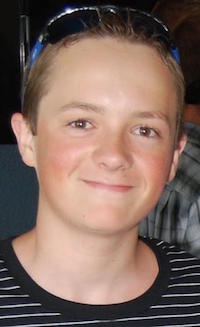 November 27, 2000 – November 03, 2016
Joshua J Francis passed away by taking his own life at Berthoud High School on November 3, 2016. Joshua is survived by his loving parents, JJ Francis, Robin Francis, and Rhea Denney; his siblings Melissa Cunningham, Scott Cunningham (brother-in-law), Caleb Francis, Molly Vermeulen, and Mitchell Vermeulen.
In lieu of flowers, please make a donation at www.youcaring.com/robinfrancisjjfrancis-685010 – and any funds the Francis family does not need to use on immediate services will be given to J.O.S.H. which will soon be coming. J.O.S.H. stands for Journey of Strength and Hope and will be run with the Berthoud Athletic Club. More information as it gets started!
Memorial service will be held Wednesday, November 9, 2016 at 5:30PM at Grace Place Church, 375 Meadowlark Drive, Berthoud, Colorado.
Loving Dedication provided by Viegut Funeral Home

Print This Post