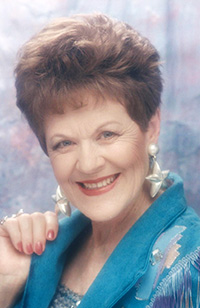 Marilyn Jean Krieger passed away October 31, 2015, she was 80 old. She was born on July 11, 1935 in Brighton, Colorado to Lloyd DeVere Hale and Nellie Isabell (Frisbie) Hale. She graduated from Berthoud High School in 1952. She attended Colorado State University for several years. She was a telephone operator for many years in Ft. Collins. She then joined and served as a Deputy Sheriff with the Larimer County Sheriff's Office. She worked for JC Penny in Killeen Texas and Ft Collins for several years retiring in 1997. She married Jim Krieger her High School Sweetheart from Loveland Colorado on May 28, 1996. She loved riding horses, traveling and spending time with her family and friends, she never met a stranger.
She is survived by her husband Jim Krieger of Ft Collins; brother Kenneth Hale and wife Shirley of Estes Park; sister in-law Georgene Hale wife of deceased brother Richard Hale of Litchfield Park, Arizona; son Brent Parsons and wife Jolene of San Jose California, grandchildren Lucas and Brian Parsons, wife Allie, great-grandchild Laylah also of San Jose California; daughter, Kelly Parsons Chapman, husband Jack Chapman of Killeen Texas and grandson CJ Chapman also of Killeen Texas.
Memorial services Tuesday, June 7, 2016, 11:00 AM at Viegut Funeral Home with reception following at the Viegut Reception Center. Inurnment will be held at 10:00am at Foothills Gardens of Memory in Longmont prior to services.

Print This Post