You and your friends are invited to the opening of Quinn's new art gallery at her home,
Sunday, May 16, 2010, 1:00 pm to 5:00 pm.
Over a hundred framed pieces of Quinn's original art for sale as a benefit for the LARIMER HUMANE SOCIETY. Join us for a artful and fun afternoon – 15% of all sales will go to help animals that depend on us.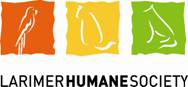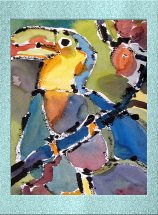 Come check out Quinn's new gallery and help the Humane Society. See you Sunday afternoon.
We depend on word of mouth. PLEASE tell to anyone who loves ART and Animals.
Namaste, Quinn
Quinn Reed Artful Way LLC 2142 Jones Place Berthoud, CO 80513 970-817-9564
quinn@artfulway.com,  http://www.artfulway.com
Blog at http://QuinnReed.blogspot.com
Directions at http://www.artfulway.com/map
From Berthoud, take Hwy 56 west to CR 23, then north to Paradise Valley Drive (Estates), east to Jones Place, turn right.
The Artful Way is dedicated to providing creative experiences that increase joy, self-awareness and empowerment.

Print This Post