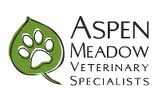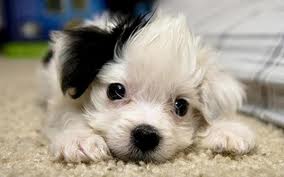 Crystal Connor, DVM
Emergency Veterinarian
As the holidays are fast approaching, there are many who will consider adopting or purchasing a puppy as a present. While I believe being a pet owner can result in many rewards, bringing a dog into the family is a decision that should be made with careful consideration. After all, this is not an object to be unwrapped, admired for a short time, and then tossed to the side as another gift may be. It is a living being that has medical needs and requires continuous love and guidance; one that comes with great responsibility.
Outside of being absolutely sure this is what the person wants as a gift, there should be strong understanding of what breed of dog will best fit into the new home. A few questions that should factor into this decision are:
* What type of home environment do I have?
An apartment vs. a house with a yard
* Is this breed good with kids and/or other animals?
* What type of activity is required to keep this breed happy?
* Does this breed come with common health problems that may require more visits to my family veterinarian?
* Does this breed of dog need regular grooming?
As a new member of your family, preventative health care should be a priority for this new puppy. Establishing a relationship with a local veterinarian will be an extremely important aspect of their care. Preventative care generally involves vaccinations, parasite control, including heartworm prevention, spay/neuter, nutrition, oral care, and weight management. As with people, preventative care is extremely vital to helping reduce unwanted doctor visits. Your family veterinarian can also discuss appropriate training and activity requirements for your new puppy.
Additionally, there should also be an understanding of the annual cost of care for a dog, not only for their food and preventative health care, but also for the "what-if" scenarios, for example, unplanned illnesses or emergency room visits. Health insurance is a great resource not only to help with the cost of preventative health care visits, but also to help offset the cost of unexpected emergency room visits. As an emergency veterinarian, I see a visible reduction in the level of stress in my clients who have insurance for their pets. They are able to make medical decisions not based on finances, but on what they feel is best for their pet. One website that allows you to compare the various companies that offer pet health insurance is: http://www.petinsurancereview.com/. I encourage any pet owner, amateur or veteran, to purchase insurance for their pets!
I also believe being a responsible pet guardian involves being prepared for the unexpected. As an emergency room veterinarian I deal with unexpected illnesses and injuries night after night. The reasons a pet is brought into the ER are varied and may include: respiratory illness, gastrointestinal disease, or trauma. It is not uncommon for us to see newly acquired puppies for respiratory infections, such as kennel cough, pneumonia, or even infectious gastrointestinal disease, such as parvoviral enteritis, commonly referred to as Parvo. Another common scenario involves dogs eating something they should not have. This often results in vomiting, diarrhea, dehydration and, in some cases, gastrointestinal obstruction, often requiring surgery. In addition, there are some human food items that can result in severe illness, not limited to but including kidney or liver failure. I always encourage any pet owner to explore this website, courtesy of the ASPCA, to gain further information on dangerous foods: http://www.aspca.org/pet-care/animal-poison-control. Additionally, we see a variety of traumatic injuries. These can include anything from animals struck by vehicles, lacerations, or bite wounds. As mentioned above, these are all unexpected illnesses or injuries that often put pet guardians in a situation of emotional and financial stress. Being prepared for these situations, whether that means having insurance or some form of savings account, definitely helps.
I believe that thoughtful consideration of all of these aspects of pet guardianship will only increase the chances that this new addition will result in success. Dogs, or any animal for that matter, are an amazing responsibility and with the appropriate care can result in a happy, long life for your new family member.
AMVS is a 24-hour veterinary facility providing specialty internal medicine, surgery, neurology, oncology, emergency and critical care, physical rehabilitation, and blood bank services for pets. They are located in Longmont at 104 S. Main St. For more information, go to www.AspenMeadowVet.com.

Print This Post