Cliff Riedel Announces Candidacy for Eighth Judicial District Attorney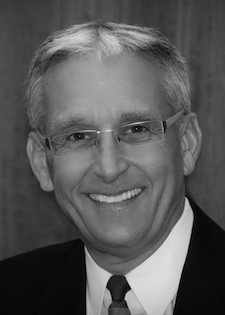 Cliff Riedel announces his candidacy for the office of District Attorney for the Eighth Judicial District, which encompasses Larimer and Jackson counties.  Riedel, a Republican, is a graduate of Colorado State University and Colorado University Law School.  He has worked in the District Attorney's Office since 1980 and is currently serving as the Assistant District Attorney.
"I intend to bring my experience, integrity and service to the position."

"I've worked in the District Attorney's Office since 1980, under District Attorneys Stu VanMeveren and Larry Abrahamson.  I have performed every task a district attorney can perform and I still feel privileged to say, 'I represent the People of the State of Colorado.'"

"I pledge to work hard to earn the public's respect for the important work we do by hiring the best people and training them to be first-rate attorneys and prosecutors.  I will work diligently to maintain the public's respect.   During times of shrinking budgets and growing population, it is important to learn how to do more with less to maximize the use of public funds.  My door will be open for comment and complaint from the participants in the system, as well as the public at large."
During his lengthy career, Riedel has handled numerous high-profile cases, and has developed a specialty in DNA evidence.  He conducts seminars on search and seizure and related legal topics to law enforcement agencies throughout Larimer and Jackson Counties.
He has served on the Colorado District Attorney's Council and has been a lecturer at their annual statewide training conference. Riedel currently serves on the Larimer County Community Corrections Board; the executive board for the Northern Regional Lab Group; and the executive board for the Northern Colorado Drug Task Force.  Riedel, appointed by the Colorado Supreme Court, serves on the Criminal Rules Committee for the State of Colorado. He has received awards for his work, including the Conrad Ball Award for his contribution to justice in Larimer County, and the Larimer County Bar Association Award for Professionalism.
"It is especially gratifying that my candidacy enjoys the support of so many members of our office and the law enforcement community as well as so many local lawyers and community leaders.  I will work hard to prove worthy of their support."
He and his wife Carla are the parents of two children, Chapman and Callan.
The position is currently held by Republican Larry R. Abrahamson who is term limited.
Further details are available at the campaign website:

Print This Post