April is National County Government Month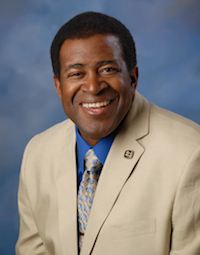 By: Larimer County Commissioner Lew Gaiter III
People often are unaware of the roles county government plays in their everyday lives. Often people think cities and counties perform the same functions, and in some areas they do, however there are many functions counties provide both inside and outside city limits. As county commissioners we have heard people tell us they don't live in the county, they live in one of our wonderful cities or towns. This is much like saying, "I don't live in the US, I live in Colorado". National County Government Month is a good time to highlight some of the differences between a city/town (municipality) form of government and a county form of government.
In Larimer County our municipalities are ultimately governed by a group of individuals elected by the citizens. These individuals are city councilors/trustees and mayors elected by districts, wards, or at-large.
Larimer County is also governed by a group of individuals elected by the citizens to oversee our government. In Larimer County we have an Assessor, Clerk & Recorder, 3 Commissioners, a Coroner, District Attorney, Sheriff, Surveyor and a Treasurer. The Larimer County Board of County Commissioners is made up of the 3 elected commissioners and fills a role similar to that of a town board or city council.
In Larimer County both in our municipalities and in our county governments we have professional managers to take care of the "day-to-day" details. These managers do a great job in keeping the elected officials informed and aware of the needs of our communities.
While many county leadership positions are elected, in municipalities many of these positions are appointed and usually report directly to the city (or town) manager. County government separation of authority between the offices is one of the bigger differences between the 2 forms of government and while it requires a greater level of communication and coordination between the elected offices, the separation provides more direct citizen accountability.
Another difference is the amount of expected time a council (or board) member commits on a regular basis versus the amount of expected time a county commissioner commits on a regular basis. The council members are considered part time and given a stipend to help cover expenses. County commissioners are considered full time and given a salary to replace a primary income. While both municipal and county elected officials care deeply about their jobs and responsibilities, in practice, given the full time nature of the job, it is reasonable to assume that county commissioners have more time they can devote to the various issues affecting our communities than their councilor/trustee peers might have.
The two different models of government are simply that, different. One is not better than the other and both are needed. Both are considered local government and both work hard to ensure the needs of our communities are met.

Print This Post