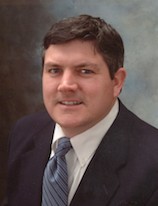 By: Larimer County Commissioner Tom Donnelly
The Board of County Commissioners will proclaim April, 2015 as Child Abuse Prevention Month in Larimer County. This is an opportunity to draw attention to our commitment to preventing and responding appropriately to child abuse and neglect. We have a responsibility as individuals, families, neighbors, community members and citizens of Larimer County to help create healthy, safe and nurturing experiences for children so they can grow up as confident and successful adults.   A strong family unit is the best preventive measure for child abuse and neglect.
In 2014, 5,244 reports of abuse and neglect were reported to the Larimer County Department of Human Services (DHS). In partnership with many community agencies, DHS has been working hard over the past decade to make sure that families have the support and resources they need to be successful. These supports and resources sometimes come in the form of new and successful practice initiatives like Differential Response, Front loading services, Family Group Decision Making, Permanency Round Tables, Kinship Care, and Trauma Informed Care where abused and neglected children benefit from increased safety, reduced trauma, and stay connected to family and community.
When compared to other large counties in Colorado, Larimer County ranks first or second in most state-wide performance goals and consistently ex­ceeds national standards in protecting children.
Outcome:                                                                                                            National Goal         Larimer              State
Children who remain home                                                                                85%                         95%                 84%
Average daily population of children placed in group care facilities           Less than 1         0.2                     7
(Per 1000 children)
Absence of abuse and neglect within 12 months of Case Closure                 90%                       95%                94%
Our Child, Youth and Family Services Division is holding several events in April to draw attention to Child Abuse Prevention Month. A 'Kick Off' event takes place on Friday, April 3, that will include a balloon launch from the Court House Offices, 200 W. Oak Street in Fort Collins. Other events throughout the month include:
Community Awards will be presented to individuals and agencies for their efforts in helping abused/neglected children and their families.
Human Service employees will be recognized for their efforts in keeping children safe and helping to improve the lives of their families.
The SUDDS Drive also takes place in April. This annual event involves a competition between Larimer County department staff to donate the most sundries to needy families. (SUDDS = Stuff Used Daily Donate Sundries)
DHS has been striving to improve practices so children can remain safely in their home and be connected to their family and community. Effective prevention programs succeed because of partnerships among community agencies, schools, religious organizations, law enforcement agencies, and the business community. We urge all citizens to engage in activities that strengthen families and communities to provide the optimal environment for children to learn, grow and thrive so that all children have the benefit of happy, healthy and safe childhoods.
For more information on events during April and general questions about reporting child abuse and neglect call our Child, Youth and Family Services Division at 970-498-6500.

Print This Post