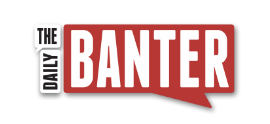 During Botched Raid in Yemen, Trump Apparently Took the Night Off
Not only was the raid botched from the word "go," but the incompetent toddler who authorized it didn't even bother to show up inside the Situation Room to monitor the crisis.
BOB CESCA

Perhaps one of the most infuriating aspects of the Donald Trump presidency is the insufferable short-term memory loss of his voters. After the disastrous eight years of the Republican administration of George W. Bush — two incompetently managed wars, an incompetent effort to hunt down Bin Laden, an incompetent response to a massive hurricane, and, of course, a recession that nearly destroyed the world economy — 62 million voters declared in unison, Let's give those guys another chance!

The rest of us remember quite well — one of the many reasons why we see too clearly the brutal incompetence of the Trump regime, and, because of this critical insight, we have a general idea how it's all going to turn out.

This week we learned that President Trump authorized a raid in central Yemen against al-Qaeda in the Arabian Peninsula (AQAP). While general plans for raids like this one were greenlighted during the Obama administration, Trump steamed forward with plans for the attack after a mealtime discussion with his inner circle including Jared Kushner, Steve Bannon, and his national security adviser, Mike Flynn, who, by the way, was fired by Obama for incompetence at the Defense Intelligence Agency.

U.S. military officials told Reuters that Trump approved his first covert counterterrorism operation without sufficient intelligence, ground support or adequate backup preparations.

As a result, three officials said, the attacking SEAL team found itself dropping onto a reinforced al Qaeda base defended by landmines, snipers, and a larger than expected contingent of heavily armed Islamist extremists.

So, Trump kneejerked his way into the attack, and, as a result at least 10 women and children were killed in the crossfire, including an 8-year-old girl who happened to be an American citizen. Worse, a member of the elite Navy SEAL Team 6 was killed in action.

And where was the man with the secret plan to defeat ISIS while this ill-conceived and poorly managed raid was taking place?