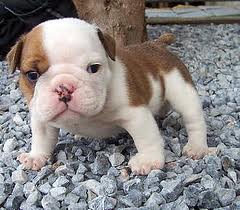 Colorado State University Wants Pudgy Puppies for Clinical Trial on Obesity and Diet Changes
FORT COLLINS – Dogs with a New Year's resolution to lose weight can try a new diet, thanks to a Colorado State University study. CSU's Animal Cancer Center is recruiting overweight or obese dogs for a clinical trial that looks at how newly formulated food may improve Fido's overall health and help him keep a girlish figure.
The clinical trial will evaluate if a new food is more easily digested and how effective it is at curbing hunger, while also evaluating regular blood tests for signs of whether it may help prevent cancer and be an alternative for dogs with allergies.
To participate, dogs must be:
– otherwise in generally good health
– between 2 and 7 years old
– weigh more than 22 pounds
– have a body condition score between 6 and 9.
Dogs in the study will receive the specially-formulated food for one month as well as three free but required blood draws during the course of the study. Dogs will be required to visit the Veterinary Teaching Hospital for the blood tests and physical exams. In addition to bringing their dog to the hospital for these tests, owners will be required to measure their pet's food intake and collect fecal samples. Owners will receive complementary food, exams and tests and a $50 credit toward any services or product offered at the CSU Veterinary Teaching Hospital.
"Dogs who carry around extra weight or who are obese benefit in many ways when they slim down," said Dr. Elizabeth Ryan, the veterinarian in charge of the study. "Putting an overweight dog on a diet will improve his quality of life, increase his life span, decrease chronic inflammation and decrease his risk for some cancers, arthritis, diabetes and some respiratory and urinary tract infections."
To participate or receive more information, call (970) 297-4144 or e-mail cadie. ollila@colostate.edu.
More information also is available at http://www.csuanimalcancercenter.org/dietary-obese-dogs.

Print This Post