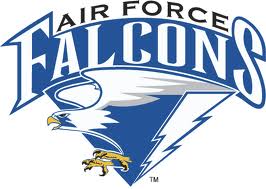 By Jerry Cross
Athletic Communications Office
Air Force Academy
Evan Washington scored seven of his 14 points in overtime and Air Force shot 51 percent from the field as the Falcons won their first road game in nearly two years, defeating Wofford 72-66 Wednesday night in Spartanburg, S.C.
The Falcons, who had not won a true road game since a 71-64 victory at Northern Colorado on Dec. 6, 2008, led the game for over 37 of the 40 regulation minutes and the last four minutes of the extra period. After Wofford took a three-point lead just 30 seconds into overtime, Washington gave Air Force a 60-59 lead with three minutes left with a layup and made five free throws in the last minute to seal the victory for the Falcons.
Despite getting outrebounded 50-27, Air Force (3-1) played solid defense the entire game, holding Wofford, the defending Southern Conference champions and a 2010 NCAA Tournament participant, to just 34 percent shooting from the field. The Falcons forced 19 turnovers and collected 13 steals, including four apiece by senior Tom Fow and sophomore Todd Fletcher. Fletcher also tied his career-high with five assists, while Fow and sophomore Michael Lyons led Air Force with 18 points apiece.
Air Force led the entire second half until Jamar Diggs hit a long jumper with 13 seconds left to force the extra period. The Falcons took their biggest lead of the game at 42-34 with 14 minutes remaining in regulation when senior Derek Brooks nailed a three-pointer as the shot clock expired, then hit another 3-pointer three minutes later to give AFA a 45-39 advantage.
The Terriers kept clawing back, however, and cut the lead to two, 52-50, off a jumper by Cameron Rundles with just under four minutes to play, but Lyons was fouled while shooting a three-pointer and made all three free throws to put Air Force back up by five. Two free throws apiece by Noah Dahlman and Diggs made it 55-54, then Washington made a free throw with 24 seconds left before Diggs' jumper forced the extra stanza.
Diggs led all scorers with 20 points, while Dahlman and Rundles each scored 13 for Wofford (2-4). Tim Johnson pulled down a game-high 14 rebounds, while Dahlman added 12 rebounds. Washington led the Falcons with six rebounds, followed by three players, Fow and sophomores Taylor Broekhuis and Mike Fitzgerald, with four apiece.
After giving up the first basket of the game, the Falcons raced out to a 9-2 lead to open the game, thanks to five points from Fow and four assists by Fletcher. Wofford retook the lead at 18-17 with 6:43 left on a three-pointer by Brad Loesing, but Air Force responded immediately with a jumper by Lyons that gave the Falcons a 19-18 advantage and they did not trail the rest of the half. A jumper at the buzzer by Washington gave AFA a 32-26 lead at the break.
Air Force is idle until hosting Cal State Northridge next Thursday, Dec. 2 at 7 p. m.

Print This Post