Fort Collins Man Sentenced To 16 Years In Prison Following DUI Conviction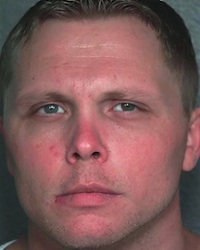 Greeley, Colo. – Today in Weld County District Court, Ronnie Wayne McDonald (DOB 9/6/83) was sentenced to 16 years in the Department of Corrections for a May 2012 DUI crash that left a 26- year-old woman with serious injuries following a head-on collision.
According to police and court records, McDonald, of Fort Collins, was driving his Chevrolet Tahoe on May 11, 2012 when he collided with a Hyundai Sonata being driven by Erin Peters at the intersection of Colo. 392 and Weld County Road 13.
Peters suffered serious injuries and McDonald, who was not seriously hurt, fled the scene. According to investigators, McDonald had a blood alcohol content of .233 at the time of the accident.
McDonald pleaded guilty in October to one count of vehicular assault-DUI, a class-four felony, and one count of leaving the scene of an accident involving serious bodily injuries, a class-five felony.
Deputy District Attorney Kathryn Reed prosecuted the case.

Print This Post