09/06/2013
The Larimer County Sheriff's Office is happy to report that Mark Douglas Wilson, has been found.  At approximately 3:10 p.m. this afternoon, September 6th, 2013 Larimer County Dispatch was contacted in reference to a male matching the description of Mr. Wilson who was at the Creedmore Lakes Trailhead. The male was positively identified as Mark Douglas Wilson.
Mr. Wilson will be taken to a local hospital for a medical evaluation.  His condition is unknown at this time.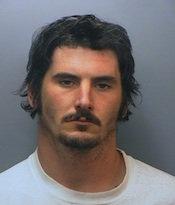 The Larimer County Sheriff's Office is asking for the public's assistance in locating a missing 30-year-old man who was last seen in the Creedmore Lakes area of Larimer County. Mark Douglas Wilson, was camping with a friend on Tuesday, September 3, 2013 in Creedmore Lakes when he disappeared into the surrounding wooded area and has not been heard from since.
Mark Wilson is a tall white male; he is approximately 6'5″ tall, 210 pounds with long wavy brown hair and brown eyes. He was last seen wearing khaki pants, hiking boots and a T-shirt. Larimer County Search and Rescue and Emergency Services are performing a search for Mr. Wilson in the Creedmore Lakes area.
Anyone with information about Mark Douglas Wilson and his location should contact Larimer County Communications at 970-416-1985.

Print This Post